Features
How to De-Stress in College for Free
We found alternatives for stress eating and retail therapy!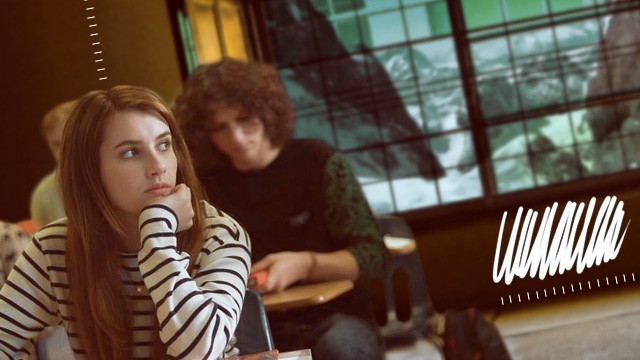 IMAGE Tribeca Film ART Clare Magno
Kick stress out without having to max out your plastic or spending too much—it's totally possible!
Do a breathing exercise.
Sometimes, we get so preoccupied with our tasks (or the thought of accomplishing them) that we tend to hold our breaths without even noticing it. The next time you feel frazzled, stop what you're doing, take a deep breath, and exhale like you're letting all your worries out of your system. It's the easiest and quickest way to regain momentum and so effective, too!
Pinterest away.
"Keep Calm and Pin On" should be one of every student's hell week mantras. What with the boost of inspiration and creativity this black hole of ideas can bring, Pinterest makes the perfect excuse for a break whenever the going gets tough in school.
Call a friend
Calling a friend is a quick escape from the real world where you get to travel back in time, fast forward to the future, and think of ways to make the present as less stressful as possible. The oldest trick in the book and yet still the most effective.
ADVERTISEMENT - CONTINUE READING BELOW
Tidy up your desk.
When your desk is one mess of a schoolwork buffet (to the point that it gets overwhelming), it helps to take a step back and literally reorganize. Not only will you have an orderly study area, but doing so will also help get your mind off your stressors.
Send your future self a message.
There's a website called futureme.org where you can write a letter to yourself and choose the date you want to receive it. What better time to give the future you some sound advice ("study hard," "don't procrastinate," "fix your schedule," "you can't always wing it") than in this trying time. It's quite cathartic and a helpful diversion, too.
Walk, jog, or run.
Break the self-inflicted information overload by setting aside your schoolwork and leaving everything behind (for a few minutes, at least). Whether it's to walk, jog, or run, it's guaranteed to clear your mind of the anxiousness.
Watch YouTube videos.
There's nothing like "too much stress" that a good laugh can't fix. If you're penniless and worried about all the stuff you have yet to do, watching funny home videos, BTS (hello, TIMY!), or vlogs from YouTube should be your go-to distractions.
ADVERTISEMENT - CONTINUE READING BELOW
Look into your stash.
If you're a school supplies junkie, you know the joy they bring even just by looking at them. Which is why, whenever you feel the need to decompress, just gather all your pretty things and take time to appreciate them. We promise it'll make you happy—it's like shopping for cute supplies, but without really spending because—surprise, surprise—you already own them!
Revisit vacay photos.
It's when stress strikes you bad that you wish you were someplace else doing something else. Guess what? You can! Switch up your surroundings, but without the hassle of packing, delayed flights, and the like. Just open one of your travel albums and relive the experience virtually. It'll take your mind off your to-do list for a moment and inspire you to finish your work faster so you have more time to dream about your next travel destination.
From consistently badmouthing another friend behind their backs to making snide comments sneakily disguised as compliments, here's how to deal with a tricky friendship.
From sisig to bulalo, the North has a lot to offer.
Even college students like us can apply for freelance creative jobs while we're still going for that diploma!
These simple practices, when done consistently, end up being worth a lot.
It can actually *shatter* your cartilage.
Bordeos becomes meat of online talk while helping out in family's meat business.
From her gowns down to the décor and food!
Trish is part of Candy Rookies 2020, a group of influential and aspirational college students handpicked to represent #GenerationCandy in the year to come.
The more ~chill~ spots around UST might be more of your scene.
Bea is part of Candy Rookies 2020, a group of influential and aspirational college students handpicked to represent #GenerationCandy in the year to come.
This list compiles the city's tried-and tested music recording studios you'll want to check out.
Students from Humanities courses speak up.