The digital era may be in full swing, but many writers still dream of getting their work published as a book. Having your work backed by a publishing house is one thing, but deciding to publish your own work is another scenario altogether. Kloe Gaye, a 22-year-old author, opted for the latter and not only published her book called naked. but also established her own publishing house, The Bunny Post.
naked. is a compilation of poems and prose that "captures both the beauty and the ugly of showing your nakedness, mixed with the initial fear of opening yourself up again—this time fully aware of the consequences in doing so." Here, Kloe tells Candy why she started writing, why she decided to self-publish, and how she did it.
She started reading and writing at a young age.
Kloe's mom was the OG bookworm and influenced her and her siblings to read books like Harry Potter and Sweet Valley Twins. She would also read a book of children's poems owned by her grandmother. "I had a favorite poem there called "The Wind" that I'd read over and over," she says.
ADVERTISEMENT - CONTINUE READING BELOW
At around eight or nine years old, she wrote a story she called The Worst Best Year of My Life on notebook paper and even created illustrations for it. "I forced my mom to read it because I was so proud of it," Kloe recalls. 
ADVERTISEMENT - CONTINUE READING BELOW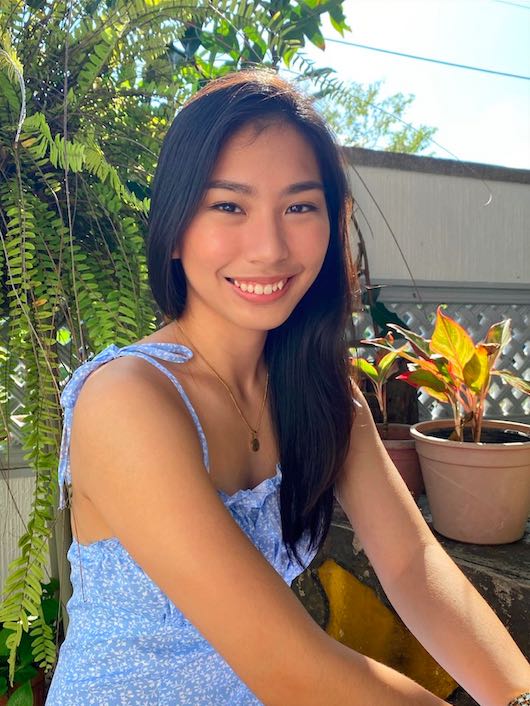 Now, Kloe still reads a lot and her favorite works keep changing. "Every time I pick up a new book, I'm convinced it's the greatest piece of literature to have ever been created." Her current read is Mitch Albom's The First Phone Call from Heaven. When it comes to poetry, her favorite writer is Rudy Francisco. She shares, "He writes about love the same way he writes about politics that you wouldn't think twice that the two were intertwined."
ADVERTISEMENT - CONTINUE READING BELOW
Part of her book was written while she was seeing a counselor.
Kloe's book naked. is split into three parts, the first of which consisted mostly of pieces she had written in her journal with the encouragement of her counselor. "Though most of the pieces were written as an outlet for my personal struggles (with abandonment, anxiety, and self-harm, among other things), I published the book with other people in mind, hoping they'd be able to see themselves in my words," Kloe says.
On the book's title, Kloe shares that it perfectly epitomizes what the contents of the book mean. "I wrote it right after I had decided to let my guard down and allow myself to be loved again after a dark period of self-loathing and feeling like I didn't deserve it. When I mustered up the courage to do just that, I felt completely naked. Hence, the title of the piece."
ADVERTISEMENT - CONTINUE READING BELOW
It's always been her dream to be a published author.
Like many writers, Kloe has always dreamed of becoming a published author. The experiences she's heard from other writers who were rejected by publications held her back from trying, however. She adds, "It was really disheartening to be a part of this community of aspiring authors and to see bright-eyed individuals like me who can't pursue their dreams because of reasons such as 'they don't have a big enough following on social media.'"
But aside from the tales of rejection of fellow writers, Kloe has also heard of success stories by authors who decided to self-publish. It was one way to pursue her dream, so she decided to explore the idea. 
How she established her own publishing house:
Registering her business with DTI.
Because she already owns the website domain for The Bunny Post, she decided to stick with it. The next step was to iron out all the legal aspects of a business. "I got the idea from speaking to the nice lady at National Library of the Philippines. She encouraged me to register my business with DTI and I figured it would be great to do it right (and legal) from the start so I won't have any trouble once it starts to grow," she explains.
ADVERTISEMENT - CONTINUE READING BELOW
Compiling her manuscript.
According to Kloe, it took her around two months to compile her manuscript, which involved sorting through the pieces she'd written, rearranging the order so that it would collectively form a cohesive story, and removing certain works from the lineup that did not fit the theme.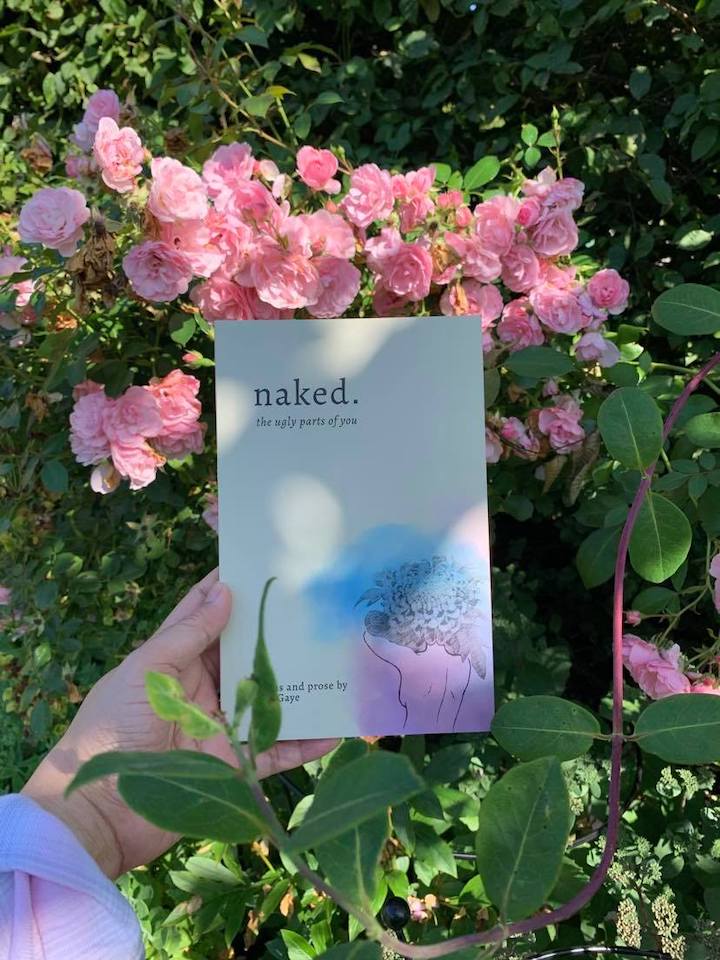 Allocating her budget based on priorities.
Because she's working with a limited budget, Kloe had to dedicate a considerable portion of her expenses to the priorities on her check list, which was printing. The book formatting, proofreading, and cover design were all done by her. "I knew I had to allot the most budget for the printing, so I chose to do them on my own," she explains.
ADVERTISEMENT - CONTINUE READING BELOW
Finding a good printing press.
It took Kloe some time to find a printing press that catered to her needs. "The printing shops in Metro Manila would've cost me an arm and a leg. I would've had to sell each book for at least P500 to make a profit and, even then, it would take a while to just breakeven," she says.
Knowing that her intended audience wouldn't have the means to spend much on a book, Kloe was intent on making them affordable, which meant finding a printing press that would also make sense for her financially. "Luckily, I found the absolute best printing press based in Marikina, JMD Copy and Print."
Establishing her own publishing house came with some setbacks.
Putting up The Bunny Post wasn't as smooth-sailing as Kloe had hoped, especially in the logistics department. Kloe resorted to e-commerce apps because they were convenient both for the seller and buyer, but it wasn't what she initially expected. "I had no idea that Shopee takes out a cut for every item sold. I was so entranced by the convenience for both the seller and the buyer that I forgot to look into how the Shopee seller process worked," she admits.
ADVERTISEMENT - CONTINUE READING BELOW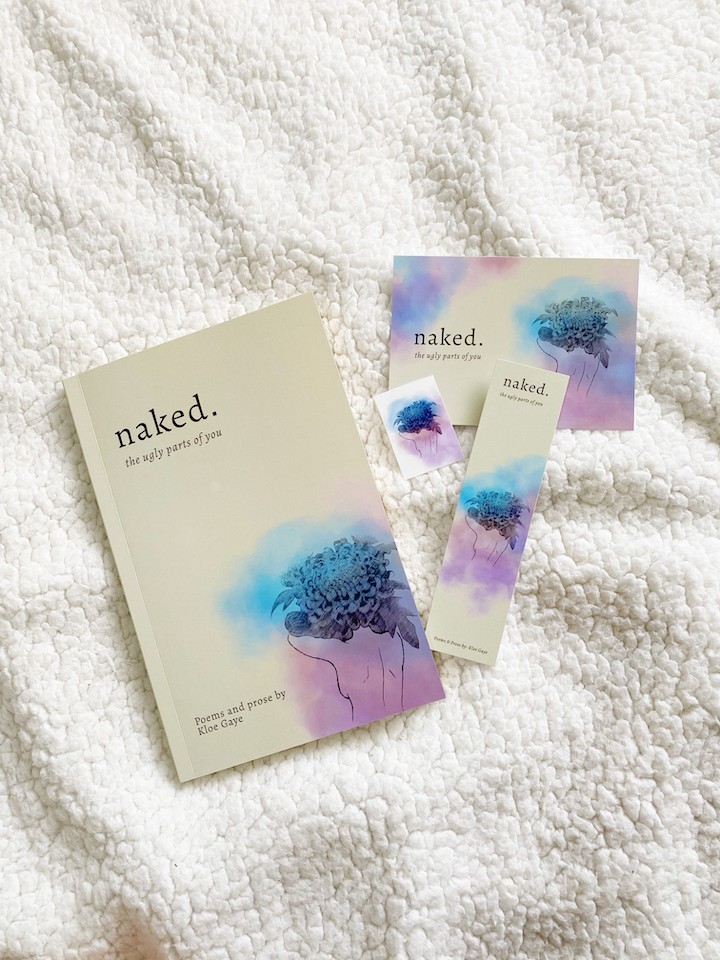 The packaging was also something she did not initially allot budget for, so she had to use whatever was available at home. She adds, "I only invested in eco-friendly packaging well into selling my second batch of books."
Tips on publishing your own book and putting up your own publishing house:
Put your heart into it.
"I think if you put your heart into whatever you're doing, you'd be able to face whatever comes your way head-on," Kloe shares. As with any business, Kloe's experience involved a lot of "questions and problems" which she had to address along the way. "I'm still learning how to balance the way I see the publishing house between a passion and a business," she adds.
ADVERTISEMENT - CONTINUE READING BELOW
Additionally, taking different approaches to market your product also helps. "Word of mouth from friends and family can only get you so far." 
Know your why.
Having people buy your book is an accomplishment, but don't let the sales define you as a writer. Kloe shares, "Being a published author doesn't make you any less of a writer. You don't need the validation of having your name on the front cover of a book. If you don't lose sight of why you write, you'll be alright."
You can buy her book from Shopee, follow Follow The Bunny Post on Facebook, and follow Kloe Gaye on Instagram.
READ MORE:
How This Fashion Student Launched Her Brand on Instagram and Lazada with P5,000
How This Comm Grad Ended Up Making Instagram Filters Used by Your Favorite Stars
How This Pol Sci Student Landed an Internship in a Gaming Company
ADVERTISEMENT - CONTINUE READING BELOW
How This Pinay Went From Being a Chemical Engineering Grad to a Tattoo Artist
#WATCHCANDY: Subscribe to Candy Magazine on YouTube and follow @candymagdotcom on Tiktok for guides to college life and beyond.
Candy is now on Quento! Click here to download the app and enjoy more articles and videos from Candy and your favorite websites!