K-pop has been dominating Gen Z and believe it or not, Millennials, over the past years. From Big Bang to 2NE1, Super Junior to Girls' Generation, 2PM, EXO, Wonder Girls, SHINee, and TVXQ, there were a lot of groups from K-pop's second and third generations that showed extraordinary talents from vocals to dance.
To this day, BTS is one of the acts that has been slowly dominating even Western countries, where their mainstream breakthrough and commercial success has expanded. They have received worldwide recognition and continued to hit new career heights with their Love Yourself album series. Behind their success, the BTS' ARMY has always supported them and celebrated every bit of their milestones. 
How I went from being a simple fan to an event organizer 
Three years ago, I was very active on my stan account where I met a lot of mutuals which turned into best friends IRL. I joined a lot of group chats until I decided to join an admin search for a starting fanbase. It turns out, it was actually for a fan exhibit. It was fun and all until there were a lot of conflicts within. TBH, it went on with a lot of planning and meeting until the event already reached a lot of fans.
ADVERTISEMENT - CONTINUE READING BELOW
Tips for organizing events:
A tip for those who want to start an event like this: You have to be as attentive as you can be, because planning is not as easy as counting 1, 2, 3. It takes a lot of effort and patience especially if you are doing it with a team. There will be a lot of agreements and disagreements between everyone so it would be better if you'll be the bigger person as much as you can.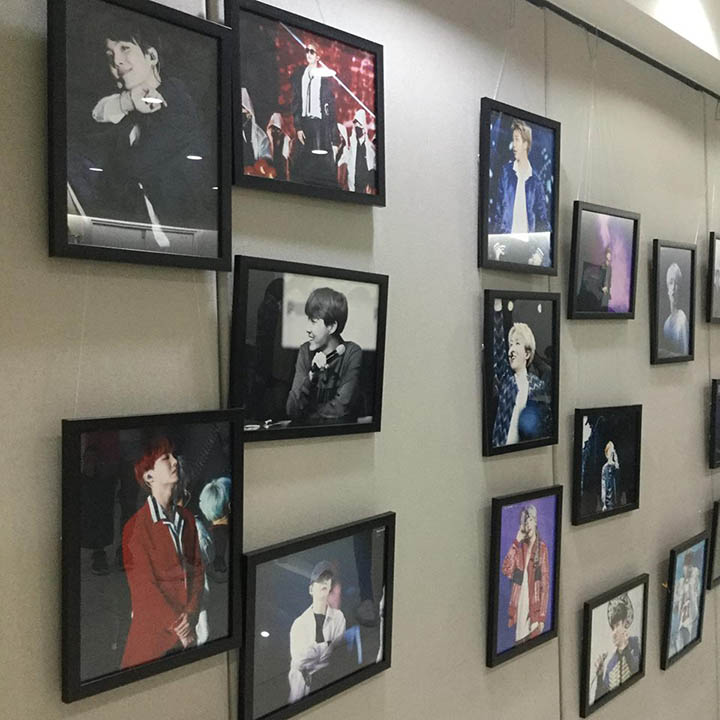 ADVERTISEMENT - CONTINUE READING BELOW
How it went:
It was my first time organizing an event and I had mixed emotions throughout. Event planning is surely as hard as it can be. You have to be very mindful and attentive of all the assigned tasks for you since this is for a huge number of people. The fact that we will be accommodating numbers of a huge K-Pop group's fanbase just puts a lot of pressure on us. We had to contact various fansites (these are the people behind BTS' or any K-Pop idols' concert photos) so they can lend us their photos, suppliers for our event inclusions and, of course, we had to do an ocular for an events place!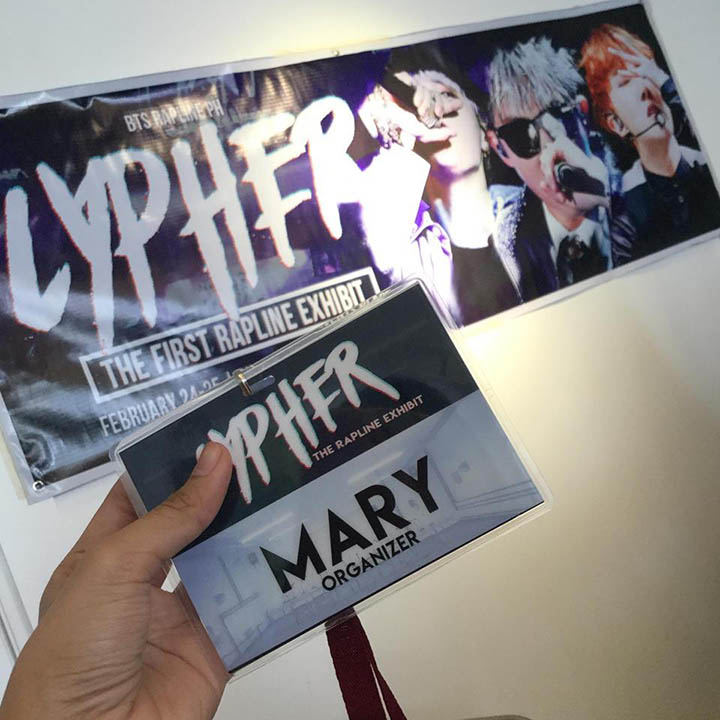 ADVERTISEMENT - CONTINUE READING BELOW
I was the one assigned to pick up all payments for the event funds; it's not also easy to pick up a huge amount of money every time because it's money that we are talking about here. I was never tired of doing my part in the event as I've enjoyed it despite juggling it with my school - I was a graduating student in Senior High at that time. Too curious about this event, though? I'm sure you already have an idea! It was the first-ever BTS Rap Line Exhibit - to some extent, we named it after BTS' diss track, "Cypher." As it was the first exhibit for BTS rappers' as well as our first time organizing an event, it actually went smoothly. Most of us were still in Junior and Senior High but thankfully, we have Ate Nadie and Ate Ace to guide every one of us as they have more experience than anyone else's. Fun fact: we haven't seen each other in person until the first day of the exhibit. It was a stressful time for us but we really enjoyed it!
ADVERTISEMENT - CONTINUE READING BELOW
The ups and downs of event planning:
Unforeseen events 
Cypher: The Rap Line Exhibit was held in Silver Lotus Events Place in Quezon City. We had it planned for two days, and on the first day, we started an hour late since we were still designing the place. Despite this, our first day was a lot of fun!
Meeting fellow fans IRL
I was assigned to man the registration area, together with Ate Ace. That's why I really had the chance to have a chitchat with all of the attendees! Some of them already knew me way before we organized this exhibit which was flattering for me. The next day was the last day of the exhibit where most attendees came. This is where most of our online friends also went to meet with us! I was so excited because my small circle was able to meet at that time - we call ourselves J-Line because the four of us were very fond of Jin, Jimin, and Jungkook! We also haven't seen one another as we were so busy with our studies. 
ADVERTISEMENT - CONTINUE READING BELOW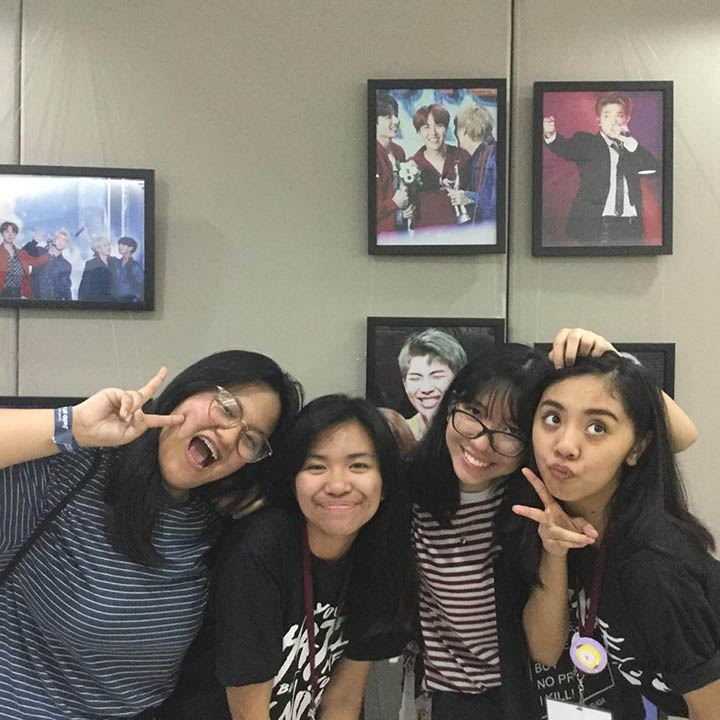 We were so busy throughout the exhibit, but we didn't forget to enjoy it, too! Attendees from both days were so appreciative and never forget to say thank you to us before leaving the venue. Some of them also gave us gifts as a token for organizing the exhibit - I couldn't be happier! We also made a birthday greeting video for BTS' j-hope and SUGA where attendees of different time slots participated each day.
ADVERTISEMENT - CONTINUE READING BELOW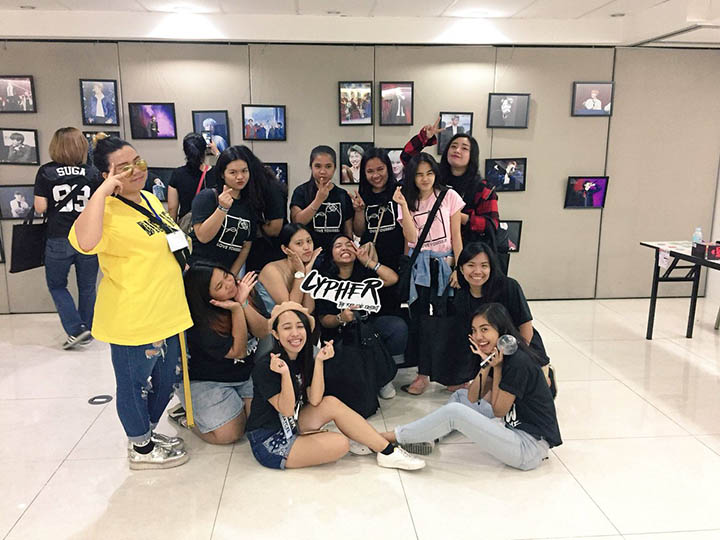 Our friends from ARMY Guild went on the last day and surprisingly, we met and talked to one of RM's fansites over the phone! All of it was so overwhelming for us and fortunately, we didn't experience any difficulties on both days. As our exhibit is a non-profit one, our team divided the funds so we can donate them to different beneficiaries. We initially planned on donating it to UNICEF Korea but due to some difficulty, we decided to give it to UNICEF PH, World Vision PH, and Operation Smile PH. 
ADVERTISEMENT - CONTINUE READING BELOW
It was a fulfilling experience for me. This exhibit was and is still very special as I've met a lot of amazing people behind their stan accounts and even made friends with them! It was also something that helped me go out of my comfort zone and it's definitely a win-win situation for everyone! We get to organize an exhibit where we have fun and profits from it were donated for it to also help the younger generation of our chosen beneficiaries.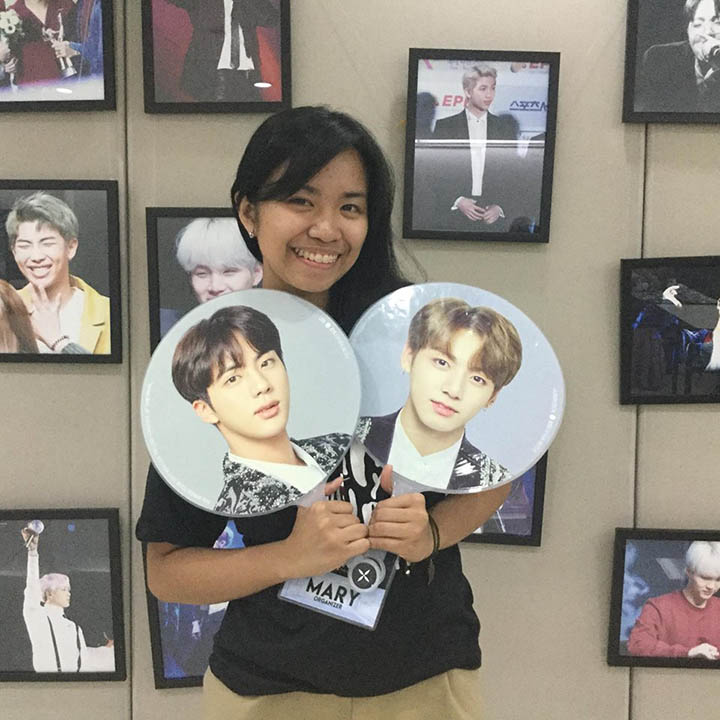 ADVERTISEMENT - CONTINUE READING BELOW
***
#WATCHCANDY: Subscribe to Candy Magazine on YouTube and follow @candymagdotcom on Tiktok for guides to college life and beyond.
Candy is now on Quento! Click here to download the app and enjoy more articles and videos from Candy and your favorite websites!