It's been roughly around six or seven months since the announcement of the possibility of students from State Universities and Colleges (SUC) getting free tuition fees. And just recently, the Commission on Higher Education posted an update about it, specifically, what you need to know about Free Tuition 2017. Here's what we found out: 
The free tuition program is under conditional implementation, meaning there are certain criteria—like financial status—you have to meet to benefit from it.
If you qualify for the program, it means that you won't have to pay for the matriculation fee, but will still shoulder the expenses for the books, uniform, and other miscellaneous fees.
A budget of 8 billion is allotted for all the 113 SUCs in the country, but since the program is conditional, not all students can avail of it. The number of free tuition slots will depend on the following factors: number of students applying for the program, cost of the students' tuition fees, and number of units every student will take. Below is a more detailed explanation of the said factors.
ADVERTISEMENT - CONTINUE READING BELOW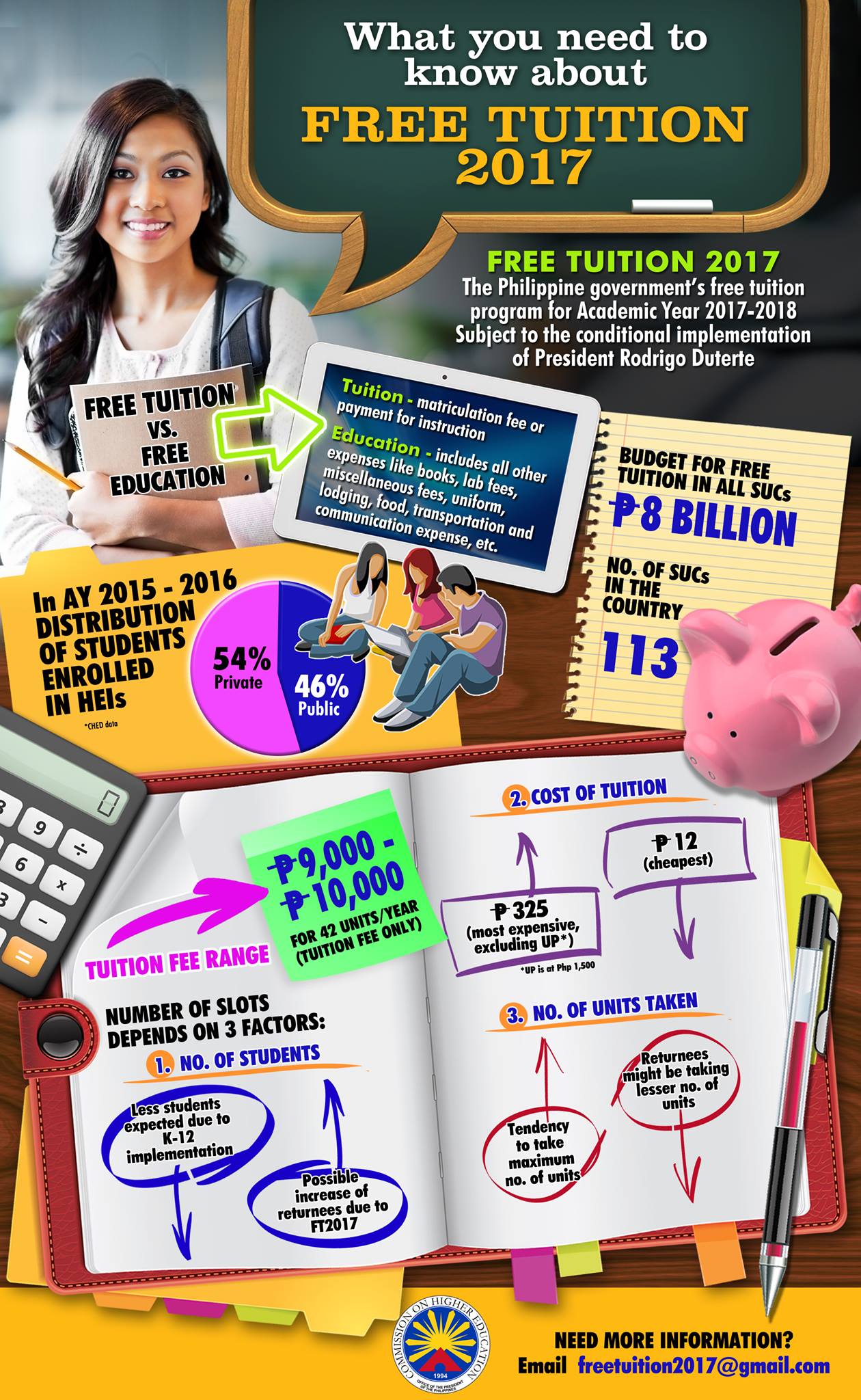 The FAQ link on the site is broken and can't be accessed for now, but you can always email freetuition2017@gmail.com or visit www.ched.gov.ph for more info.