There are plenty of ways one can give back to society. It could be by aspiring to become a lawyer, an architect, or even the next president. It could also be through volunteering. Sometimes, people find it scary, even intimidating, to start volunteering, but this shouldn't be the case.
We were able to ask a couple of student volunteers; namely, Dominique See, Jean Bactat, and Patricia Chua, about their experiences with The Heart at Play Foundation.
This foundation is a non-profit organization that provides free dance movement therapy to persons with special needs. "They've been doing this since 2011. We meet every Saturday in the Sacred Heart Parish," explains Patricia Chua, an incoming senior at the Immaculate Conception Academy.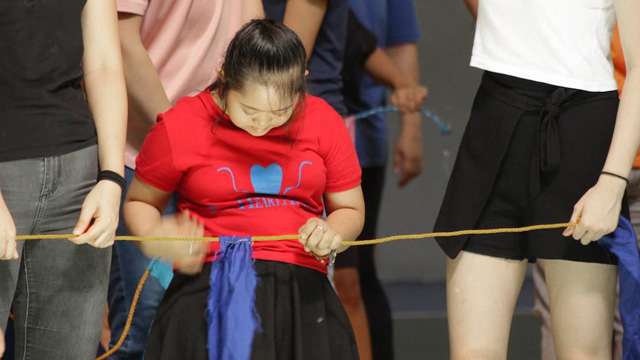 The Heart at Play gives them an avenue to express themselves. "That's what's fun about it. It isn't just a therapy session for them. At the same time, this helps them physically, others even verbally! They were able to say certain words through this therapy as well," adds Jean, a third year college student from Ateneo de Manila University.
ADVERTISEMENT - CONTINUE READING BELOW
Dominique, Jean, and Patricia all had different stories to share of how they started volunteering, but one thing they had in common was the reason behind their continuous hard work as student volunteers of The Heart at Play Foundation.
"The fulfillment that I receive from being with the kids, working with different volunteers… It's kind of a stress reliever from school. I don't have orgs this year, so this is like an avenue for me to share my creative juices," says Dominique See, a fourth year student from Ateneo.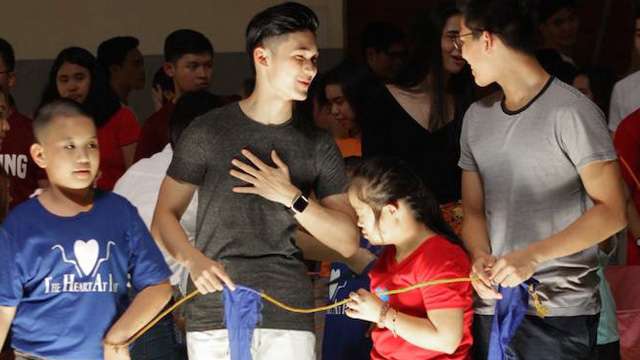 Having to juggle both academics with their volunteerism isn't always a walk in the park. All three admit that it takes much patience, sacrifice, and discipline to be able to do both. "To be completely honest, it's not only the kids benefiting from this. We do too, the volunteers and humanity in general. This foundation is one step forward in terms of spreading awareness," adds Jean.
And the advice these students have for those who are still hesitant to enter the world of volunteering?
"Everyone has a heart to help, it's how far you want to take it. You have to establish, from the very beginning, just how far you want to go because you are forming relationships, and you can't just leave in the middle. It's a commitment. You can't just leave when the going gets tough. But for me, this sector is the most worthwhile for me." - Jean Bactat
If you're looking for a sign to start volunteering, you might want to join The Heart at Play Foundation this June 18, 2017 at the Ateneo de Manila University's Henry Lee Irwin Theater for their third annual benefit event: The Runway Speciale: A Story of Beauty. Doors open at 6pm. Visit their Facebook page for more details. 
You never know, this might just be your calling.
Want to write about the volunteer work you're doing or orgs you want to put a spotlight on? Let us know in the comments below!