It is not easy being shy and feeling a bit awkward just being around people (and even yourself). We've all been in that phase before where everything just seems intimidating and you just don't want to deal with any other human being aside from yourself. So when we saw someone tweet with the hashtag #GrowingUpShy, we decided to do a little investigation if we share our struggles with someone else. Turns out most of us did really go through the shy girl stage. Scroll down and read the tweets yourself.
1 Whenever this happens during long tests or examinations:
"@TheLifeDiaries: #GrowingUpShy *finishes a test* *waits until someone else finishes the test too so you can hand it in*" Relate much. 😁✌

— ✨Dash✨ (@itsjustdash) August 6, 2015
2 When you're tired of hearing these lines after you say something:
I can relate to this #growingupshy pic.twitter.com/CYDkifs6oP

— Tbadgirl (@Tyratltf) July 27, 2015
3 Those times this word really, really stressed you out: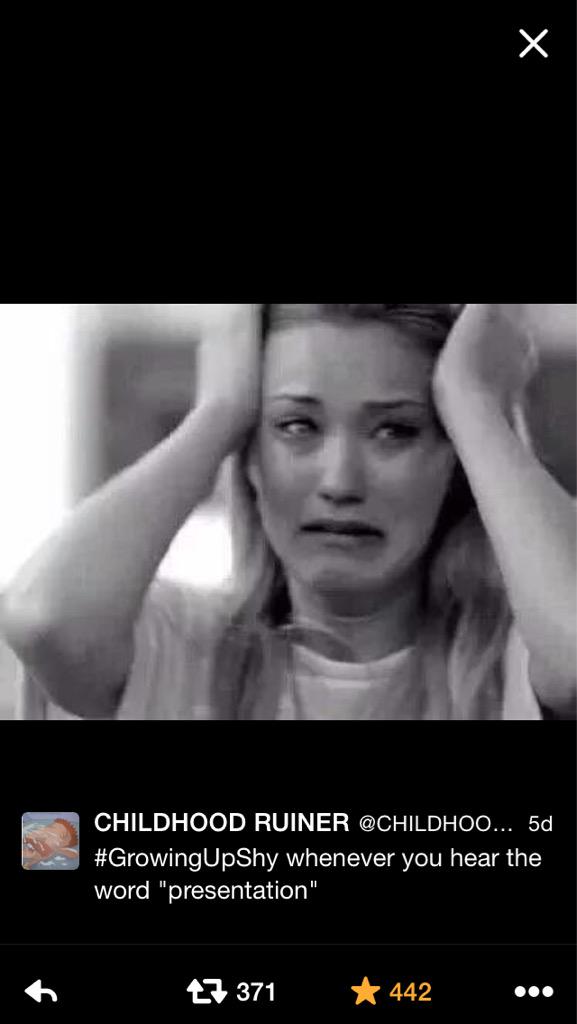 via Twitter (@worldmartian)
READ: 10 Things Only Those Who Grew Up With Chill Parents Will Understand
4 Those moments when your friends give you this piece of advice when you tell them you have a crush on this guy: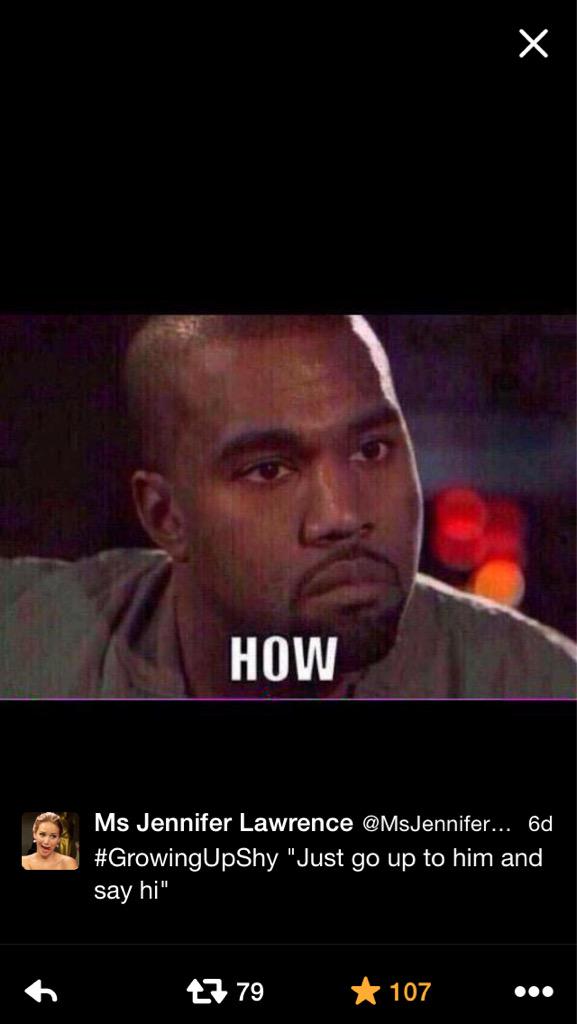 via Twitter (@worldmartian)
ADVERTISEMENT - CONTINUE READING BELOW
5 Whenever you find it difficult to move on from something you've done.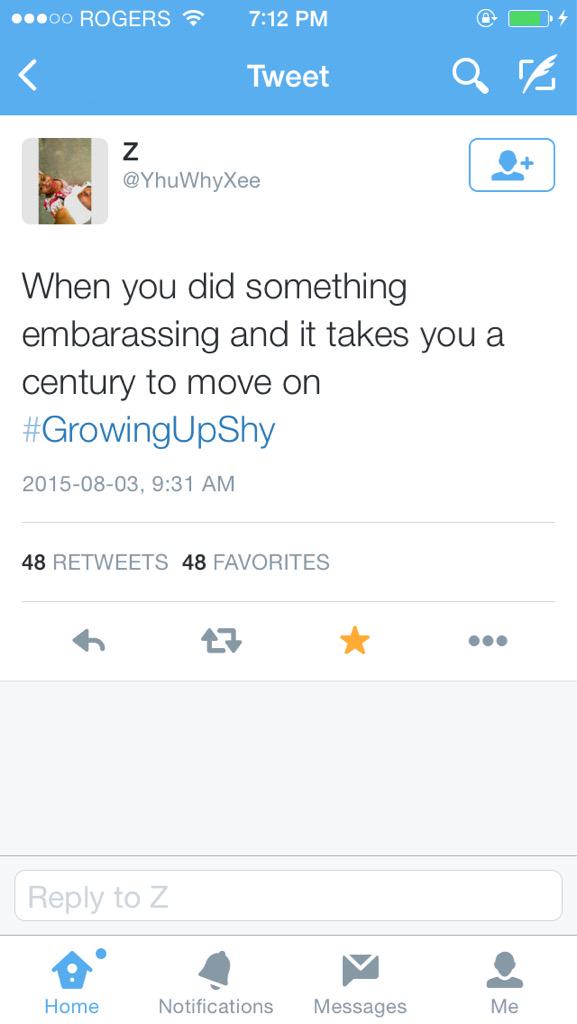 via Twitter (@worldmartian)
6 Whenever you feel so confident online, but not really IRL.
@iconiczjm1d: " Me on twitter vs me on real life #growingupshy pic.twitter.com/GgHVurdsoi " Relate af 😂😂😂

— ♔Rhythm♔ (@_itsmerhythm) July 20, 2015
7 Those times you attempt to conceal and hold everything in.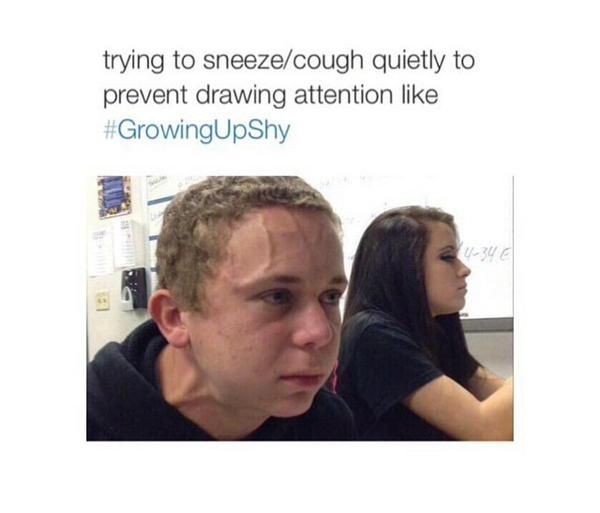 via Twitter (@SamanthaDebordex)
READ: 10 Things People Who Grew Up With Strict Parents Will Understand
8 Dreading mornings because the roll call stresses you out so much.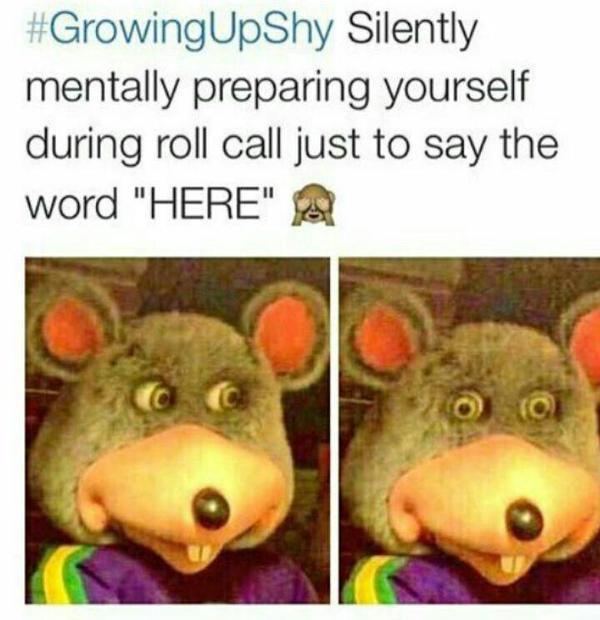 via Twitter (@SamanthaDebordex)
9 Realizing that this happens a lot when you're out eating with somebody: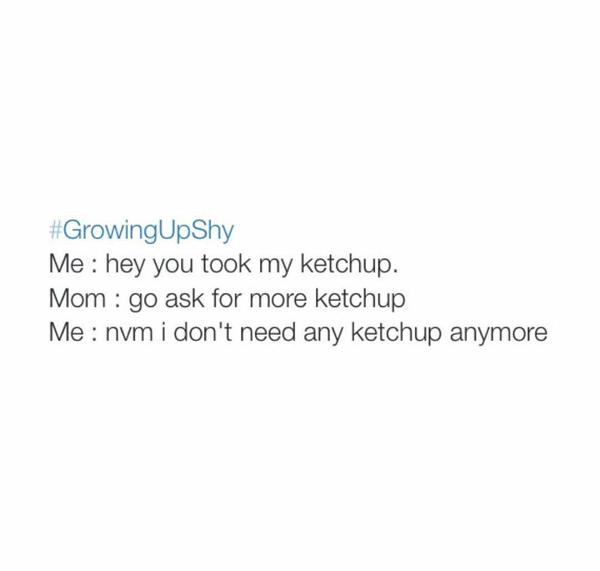 via Twitter (@SamanthaDebordex)
10 Whenever you just want the Earth to crack open and swallow you whole just because this happened: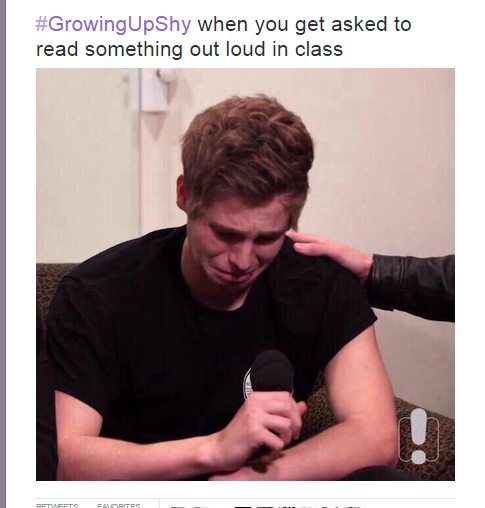 via Twitter (@TTyssonn)
ADVERTISEMENT - CONTINUE READING BELOW
Know more funny hashtags we should feature and that you can relate to? Let us know in the comments or via Twitter @candymagdotcom. We always love hearing from you. :)