Features
#GrowingUpFunny: 10 Struggles That Are Way Too Real For the Funny Girl
I'm not joking anymore, guys!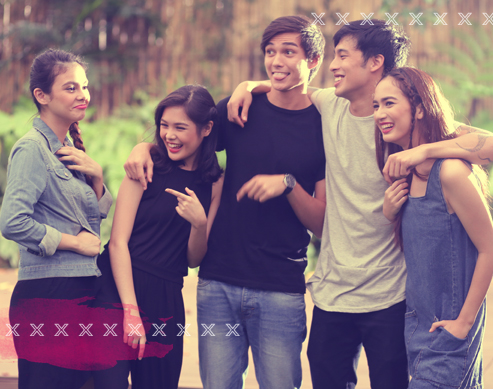 PHOTO Majoy Siason
Being funny isn't always an advantage. Yes, you're the one to always break the ice during awkward situations. Your classmates also see you as someone who can make the busy days easier to bear. But there are also moments when you wish everyone would just take you seriously because you're not joking anymore.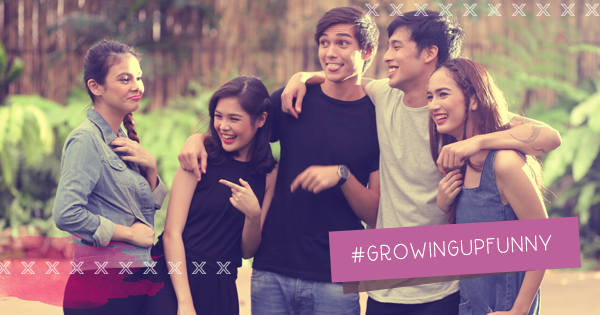 ADVERTISEMENT - CONTINUE READING BELOW
Don't worry because we understand your struggles, funny girls and boys. Show this list to everyone you know, so they can finally stop making fun of you.
1 Nobody takes you seriously anymore.
#growingupfunny saying something serouis and everybody laughs and you just sit there like pic.twitter.com/QK0iAmlZzv

CONTINUE READING BELOW

Recommended Videos

— MysticSimmer (@CiaraLovesSims) September 16, 2015
2 You're not joking and yet, you're still the funny one. Uhm, I just got my soda. What's so funny about that?
#GrowingUpFunny When You Say Or Do Something Everybody Always Laugh 😂😂😂😁😁😅

— BIG GAME JAMES (@Ballislife862) August 30, 2015
3 People thinking you get these jokes from somewhere. No, they're all original.
#GrowingUpFunny You're tired of hearing from people, "Where do you get these awesome jokes from?!?!?"

— Maira Khan (@instamaira) August 23, 2015
READ: All the Struggles of Highly-Sensitive People In a Relationship
4 People think that you can say something funny in just one flick of a finger. No, I should be in the mood so I can do it.
ADVERTISEMENT - CONTINUE READING BELOW
#GrowingUpfunny "say something funny" "make me laugh" "you think you funny ?" pic.twitter.com/s1JCWbGOyn

— Alpha 〽️ale (@kobye2x) August 22, 2015
5 They take your ~*serious*~ words as if they were jokes. I AM SERIOUS, YOU GUYS.
#growingupfunny no one knows if your being serious or if you're joking

— Millie Mills (@Amelia04577494) July 31, 2015
6 They think this is a brilliant idea.
#GrowingUpFunny people would always say that you should be a comedian

— Camille_A1 (@camillemuepo1) July 27, 2015
7 People think you don't take things seriously. So judgmental.
#GrowingUpFunny "you think everything is a joke" pic.twitter.com/dmClMdAWcZ

— Nickname (@ShooNick) July 25, 2015
8 Getting the blame for everything in class when you just said something that's not meant to be funny.
Being the kid in class that always gets in trouble because u made everyone laugh #GrowingUpFunny

— Joey Origel (@Joey_origel) July 21, 2015
9 But there are also times when your being funny is an advantage. Yasss!
ADVERTISEMENT - CONTINUE READING BELOW
#GrowingUpFunny Makes it easier to get in good with your teachers

— Pastor Playa ✨ (@1playaa) July 21, 2015
10 You can never follow too many hilarious Vine accounts.
I've found my true talent: making vines bc I'm hilarious #growingupfunny

— Grandmaster T (@cturn123) July 21, 2015
Know more funny hashtags we should feature? Let us know in the comments!
He majored in Civil Engineering and wants to build a big home for his family.
As well as students of state colleges and vocational schools.
Maybe get one for yourself, too?
Looks like Anthony Bridgerton will be the focal point of the new season.
Need a bit more scandal and intrigue in your life?
The four universities have released a joint statement.
Yes, a mainstream romance about two Filipinas falling in love. And it's really good.
Find out what the universe has to say about you.
Some started with zero entrepreneurial experience and knowledge!
Red wine in a scented candle? *Adds to cart*
Is Pepe Herrera Toni Gonzaga's leading man?
In this episode of Made It, Nina talks about starting a business as a college student and eventually growing her brand into what it is now.
From The Candy Bulletin Community