Features
#GrowingUpWithSiblings: The 10 Struggles You've Been Through
HUHUHU.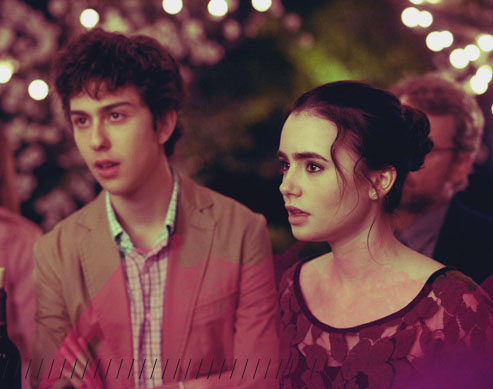 PHOTO Informant Media
When you grow up with brothers and/or sisters, one day is very different from the next. One day you're each other's besties, covering up for each other's mistakes, and being a united team against your parents (LOL!). The next day you're annoyed at each other, trying your best not to kick them in the butt (please don't!) as best as you can. We know your struggles, Candy Girls and Boys. So when we saw the hashtag #GrowingUpWithSiblings trending on Twitter, we just had to read all the tweets about it and share the LOLs with all of you.
1 When they prepare something to eat and you ask for a bit of it, and of course they literally give you a bit.
#GrowingUpWithSiblings "Can I have some of that?" "Sure" pic.twitter.com/P9fUukrjOW

— blondie (@delaynemassey) July 22, 2015
2 Those times you fight over the remote control and this happens...
#GrowingUpWithSiblings taking the TV remote in the kitchen with you while you get food so that they can't turn the channel.

— Ellen Reacts (@EIIenReacts) July 21, 2015
3 Or this...
We've all done this at least once 😂 #GrowingUpWithSiblings pic.twitter.com/m8FVFyZiEv

— Kardashian Reactions (@KardashianReact) July 20, 2015
READ: 10 Things People Who Grew Up With Strict Parents Will Understand
4 When you have the most interesting conversations while watching something together.
#GrowingUpWithSiblings pointing to all the ugly characters in a movie and saying "that's you" the whole movie

— Common White Girl (@girlposts) July 19, 2015
5 Those times when they make your life harder than it already is.
ADVERTISEMENT - CONTINUE READING BELOW
#GrowingUpWithSiblings having to wash the dishes and they come put some more in the sink even tho you're almost done pic.twitter.com/ebfV4F6h7b

— S.K. The King (@SK_TheKing_) July 19, 2015
6 But then you also make it a point to make life a little harder for them, like when you're preparing to go to school.
when u say ur gonna go take a shower and ur sibling says "no i'm gonna shower first" #GrowingUpWithSiblings pic.twitter.com/GjVjbh3SBE

— Kardashian Reactions (@KardashianReact) July 20, 2015
7 When you realize they're wearing something from your closet, you be like...
#GrowingUpWithSiblings When you look at your sister and she's wearing something of yours pic.twitter.com/LK3TSIQU5u

— Starbucks Girl (@FreakingTrue) July 20, 2015
READ: #ZaynHasNoChill: Zayn Malik Slams Naughty Boy on Twitter
8 Those moments when you accidentally did something wrong or hurt him in some way and he goes...
#GrowingUpWithSiblings "im gonna tell mom what you did" pic.twitter.com/XSfcUV8Iql

— Kardashian Reactions (@KardashianReact) July 20, 2015
9 So this happens in an instant...
#GrowingUpWithSiblings THIS IS DAMN TRUE 😂 pic.twitter.com/YY0m0Bxw2j

— K£N (@KenMwendwa) July 19, 2015
10 But at the end of the day, you will always have each other's backs and will always be protective of your siblings.
#GrowingUpWithSiblings excuse u im the only one allowed to fight and insult my brother do u wanna gO

— https://tyler (@hmnphobia) July 22, 2015
READ: #KapagBumabagyo: Your ~*Feelings*~ Whenever Classes are Suspended
What are your #GrowingUpWithSiblings stories, Candy Girls? Let's talk in the comments or via Twitter @candymagdotcom. :)
Aside from electricity and water, here are some essential subscription services you can divide among you and your dormmates.
#TalaNation on a different level!
Showing vulnerability doesn't make you less independent.
I was young, supposedly halfway through my first college degree, working several side hustles to pay the bills with zero savings.
You don't have to splurge a lot on an expensive model for its high-quality camera to get started with vlogging.
Straight from Lana Condor and Noah Centineo, no biggie!
Just like in your darkest times, your college friends were there with you during the best days of your life.
Pasig City government aims to allow more scholars to have free tuition and higher incentives.
The last remaining speakers of a dying language wanted help to preserve their heritage.
The Big Bad Wold Book Sale is back for its third year!
Unti-unti ka na ngang nakaka-move on, nagkakapera ka pa.