RAE
I hear a shuffling of steps in ate Sam's room, and I see a pink piece of paper slipped under my door. A sudden wave of nostalgia hits. We used to do this all the time when we were kids. I crouch to pick it up, and I realize it's still the same stationery she used years ago. I smile and unfold the note.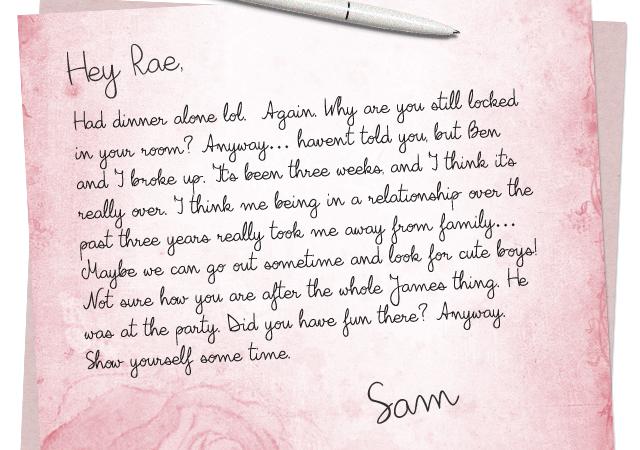 SAM
Surprisingly, Rae actually replies. Just like the old times.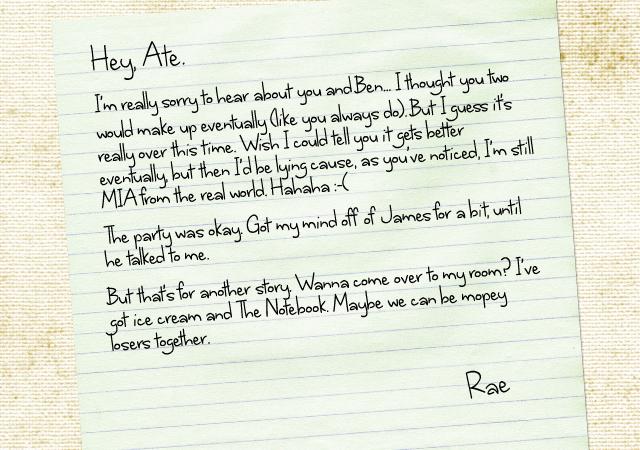 ADVERTISEMENT - CONTINUE READING BELOW
Before I can reply, another note is slipped under my door.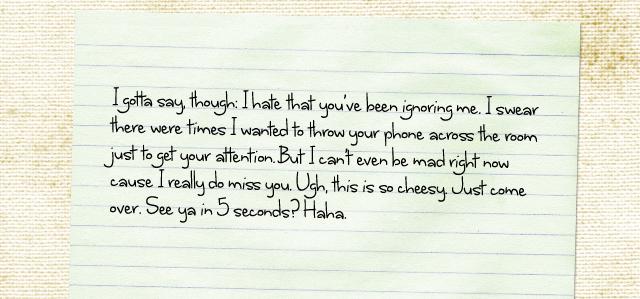 I am about to turn the knob when my phone starts ringing. Oh crap. My boss is calling.
RAE
I wait for my sister to barge into my room (she never did learn to knock), but minutes and eventually hours pass. Nothing. I'm about to turn off the lights and call it a night when I notice the note near my door.
I stand for a few seconds with the note in my hands. It shouldn't be a big deal, right? I mean, moping's "so not cute," as my sister had so nicely put it. But I can't lie, I really thought she'd be there during the ONE time I chose to open up. Why did I even expect any more from her?

CHARLIE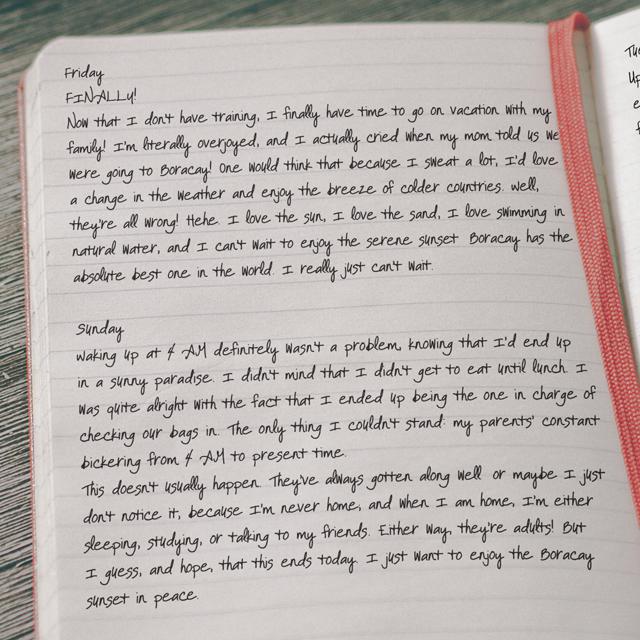 ADVERTISEMENT - CONTINUE READING BELOW
LISSA

No. No. No. This isn't happening.

Lock door three, eight times. Breathe. Respira, Lessandra, respira, as my grandmother used to say.
Here. Paper always helps, right? Right. Write.