RAE
We're on the beach. I can't see a thing, but I can feel the fine sand between my toes. The salty scent in the wind that whips my hair is unmistakable. I've given up on asking my Mom what this is for, but a tiny voice in my head is telling me who's behind all of this.
We come to an abrupt stop and Mom says, "Okay, kiddo. Time to remove your blindfold." My heart is pounding and my hands are slick with sweat. I feel a set of hands remove the blindfold, but my eyes are still squeezed shut. 
"Open your eyes, loser," I hear ate Sam's voice and my eyes instantly open in surprise. She lets out a laugh when she sees my face, then turns me around.
I can't breathe.
Around me are my family members. On the sand are photos of my memories with James: the photo of the neon pink cotton candy we ate when we went to the carnival, the flickering campfire from our camping trip, and the footsteps on the sand when we went to this same beach for the very first time.
I stand there and look down at the photos. I feel the sand between my toes and the salty wind in my hair. I blink back the tears in my eyes.
And when I look up, I see James. 
"Hi, Rae. I know this is a bit over the top, so I made sure only your family and I would witness this. It's been a while... And I thought about our last conversation long and hard. In the end, I just wanted to know... Um. If you'd go to ball with me?"
ADVERTISEMENT - CONTINUE READING BELOW
He's nervous as hell, and I throw my head back and laugh. All the laughter I've suppressed in the past months just flows out and I'm crying and giggling like a lunatic. I wipe away the tears in my eyes, and take a second to compose myself and shout, "Of course, you idiot."
SAM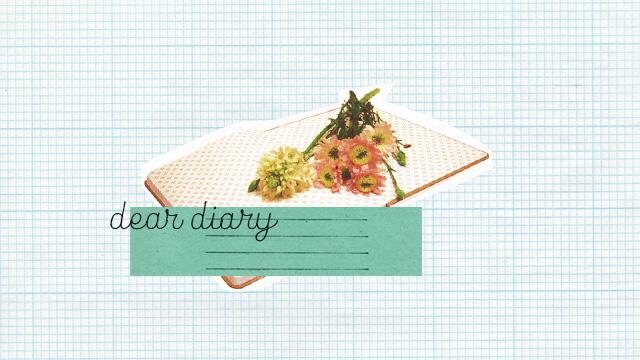 Dear Diary,
Rae is going to grad ball already. I can't believe how fast she's growing up. I wish I could tell her to slow down with her boy problems and just enjoy being young and carefree. Life is going to be so different for her once she goes to college. It's a whole different world. I miss it so much. It was such a safe place compared to this fresh-grad life. I feel like a bird that's been thrown out of the nest and barely knows how to fly. Everything is such a mess.
I texted Ben today. I know, what was I thinking. I got all emotional thinking about Rae growing up and I figured my ego wasn't worth all the drama with Ben. We shared three years together, and that's got to be worth something. Right?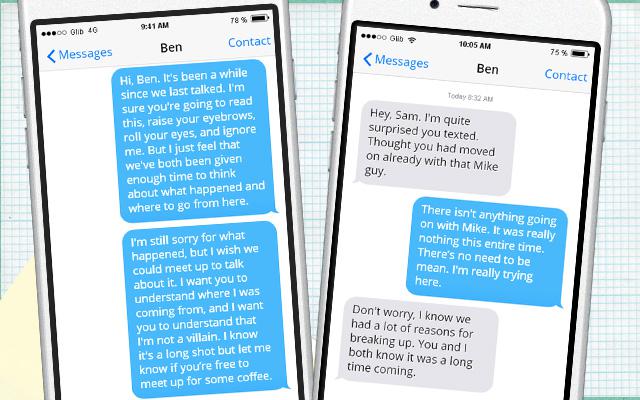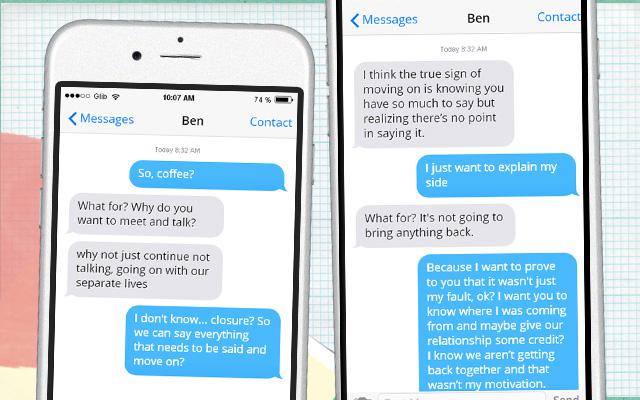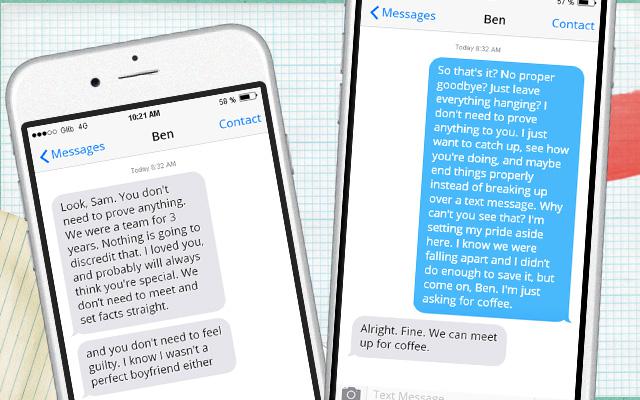 ADVERTISEMENT - CONTINUE READING BELOW
Now I just feel stupid for even reaching out to him. How can he seriously think that we could end our relationship via text and then just leave it at that? "Not going to bring anything back?" God! I don't even WANT to get back with him. I think it's high time I stay single for a while. Relationships are so exhausting.
XOXO,
Sam


CHARLIE
April 29, Friday

I haven't written in this journal for a while, so... greetings, half-hollowed pages.
Well, the only reason I'm writing here is because I'm still not sure if I should tell Raya just yet. I know I'll tell her soon when I clarify the matter with myself, but right now, I'm still quite iffy.
I have a new crush.
I've taken Raya's words to heart, and I've done some self-evaluating. I've realized that there are some things and people I need to loosen my grip on, and yes, one of those people is James. I think I've moved on from him. I don't love him any less, I actually love him more. I appreciate his little gestures from a non-romantic standpoint now, and it makes everything much lighter and much easier on the chest. There is utter bliss in not having a crush. Total freedom. Finally, I'm completely happy.
Well, I was for about a day and a half, at least. Until James introduced me to Brian. Brian Lopez.
Brian is apparently James's childhood friend. Funny, I've never heard of him. Brian plays football, so we got along pretty well. We support opposing football teams (I support Real Madrid, he supports FC Barcelona), but we still clicked.
Nights subsequent to the day I met him, we would talk for hours on end. You might think: Oh wow, nighttime, how romantic! How mysterious! Well no, it's none of that; that's the only time our schedules are in sync—athlete problems.
I'm not expecting much from this teenie-tiny crush though. I just hope I won't end up hurting myself in the process, and I hope he won't let me down.
LISSA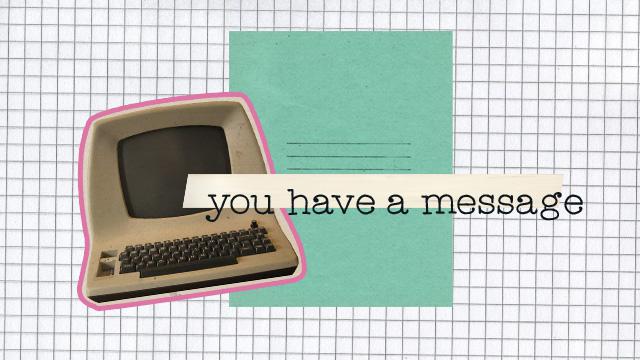 ---------- Forwarded message ----------
From: Alex Lacsamana<alacsamana@EagleAdGroup.com.ph>
Date: Mon, Apr 25, 2016 at 9:12 AM
Subject: Re: Final Slides - PITCH DAY
To: LessandraVenzon<lvenzon@EagleAdGroup.com.ph>
*Sending this again as a final reminder. As previously agreed on by the team, taking a vacation leave does NOT exempt you from your responsibilities when it comes to this particular project. Reply ASAP.
ADVERTISEMENT - CONTINUE READING BELOW
Lissa,
Where are your slides? Charles needs to input them all into one computer so tomorrow's presentation will be seamless. We do not want to waste our clients' time; they are already on the fence about partnering with us for the new facial wash commercial.
Give me a heads up once accomplished.
Thanks,
Alex
* * * * *
From: Cristina Venzon<cristina777@gmail.com>
Date: Wed, Apr 27, 2016 at 6:03 PM
Subject: Please come home
To: LessandraVenzon<lissavenzon@gmail.com>
Anak,
Benji and Darren called me last night saying you decided to "run away" from home??? You know you can always run to me when life gets a little too overwhelming. Don't make your brothers worry—they already worry about you enough. I'm so frustrated because I can't just get on a plane from New Zealand to come and help them find you… Knowing you, I know you're safe, but please, for everyone's sake, Anak, just send us a message to let us know you really are. I'm making the worst scenarios up in my head; it's been one week since you were gone. Everybody is worried sick.
We love you very much, Lissa. Please don't disappoint me now.
Mama