Features
Gift-Giving Etiquette
The lowdown on giving and receiving presents.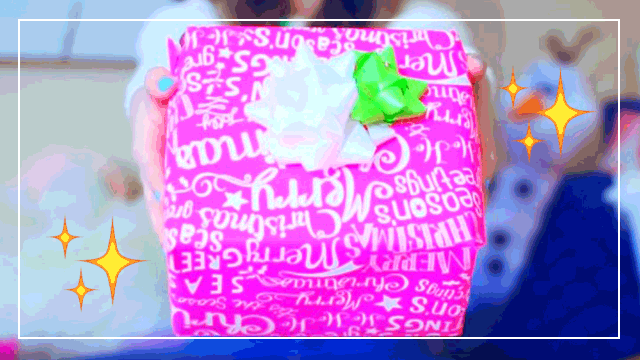 IMAGE Sierra Furtado | youtube.com/sierramariemakeup
Unlike Santa Claus whose guidelines on gift-giving boil down to only whether a person has been naughty or nice, giving and receiving gifts IRL tend to be a lot more complicated. Below, we listed four different situations to help you sort your gifting and overthinking dilemma. 
When someone you're not really close with gives you a gift.
You're not required to give her one back and you don't have to make an excuse for not giving her something in return. Appreciating her gesture is enough, but if you feel like giving her something, there's no problem with it, too.
When a friend gives you something that costs more than your gift.
Unless you agreed on a price point, there's no need to match the cost of your friend's present. Cliché as it may sound, it's really the thought and the effort put into the gift that counts.
When you're not sure if the other person likes your gift.
It's not a common thing to do in the Philippines, but in other Western countries, they usually offer to give the receipt of the gift item in case the person on the receiving end isn't too keen on the style or design of your gift. That way, he or she can freely change it to something else.
ADVERTISEMENT - CONTINUE READING BELOW
When you don't like your gift.
No matter how much you dislike your present, always be thankful that he or she thought of giving you one and avoid leaving passive aggressive hints that you hate what you got.
Know of any other scenarios we can add to this list? Let us know in the comments or by tweeting us @candymagdotcom!
Sometimes, no matter how hard you try, some people just won't vibe with you, and that's totally fine.
Have you tried the #ComeAroundMeChallenge?
The cheerleading docu-series is a phenomenon.
A lot of them are dirtier than a toilet seat.
The kind of wholesome content we all love to see.
Being away from each other teaches you to cherish every moment together even more.
Your Moon sign is all about your most intimate feelings, fears, and desires.
Gotta stay cool, fresh, and iwas pawis.