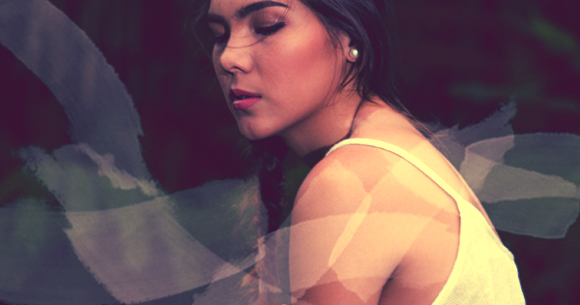 We used to be the best of friends but not until I fell for you. Unfortunately, you weren't able to catch me because you were already holding someone else.
I was the moon, you were the earth, and she was the sun. I was endlessly circling around you but you were gravitating around her. It hurts, but I have to smile and pretend that I'm okay. That's the least thing that I can do.
We used to be so close to the point that people thought that we were in a relationship. So close that we'd hold each other's hands. We'd hug each other. We'd comfort each other whenever we cry. We'd go to Church together. We'd even share the same spoon when we're eating. We'd laugh it off, because I didn't have a thing for you before. I always thought it would never happen, but I was wrong.
Slowly, I began falling for you. I did all the things I could do to prevent myself from falling in love with you, but I failed. I knew you loved someone else, and I knew that this feeling would give me nothing but pain.
ADVERTISEMENT - CONTINUE READING BELOW
We'd always be together back then. After our classes, we'd always eat our snacks with each other. During weekends, we'd go together to the mall or to the Church. Our friends described us as "inseparable" but little did we know, things were going to change eventually.
READ: I Wasn't Enough For You
It all started when you and her had that thing called "mutual understanding." You like her and she likes you. I love you and I get nothing in return. Our time for each other was reduced and we seldomly talk.
Then it gets complicated. You texted me, and I knew that something was wrong. You informed me that you already "broke up" though you're not in a relationship. Usually, a girl's reaction when her crush or loved one broke up with his girl is being ecstatic. They see that as a chance but I'm different.
I was hurt too because I don't want you to be hurt. I comforted you just like what a bestfriend would do. I'd been talking to my other close friends about the person I love (you!) and you were curious about it. You kept on asking who that person is and I always answered you with safe answers such as "You don't know him," "I don't love him anymore, don't bother asking," and "You won't get any benefit even if you find out who it is."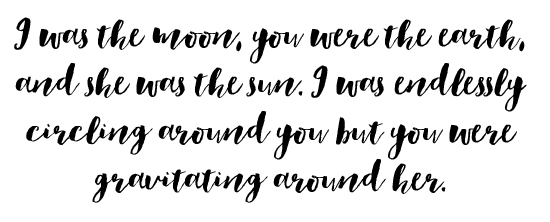 You knew. You told me that you knew it was you. You told me you want it to come from me and you want to confirm it from me. You succeded.
We became distant. My friends say that I'm the one avoiding you but it's just that I don't want to do the first move to approach you.
ADVERTISEMENT - CONTINUE READING BELOW
Now, we're like strangers. I'm in pain. It's this friendship that I prioritize the most but now it's gone. We walk past each other at the hallways, just smiling at each other.
I wish I could turn back time. I should've prevented my feelings for you to grow. Maybe if I did that, our friendship could have been saved.
Sent in by Tris. Got your own story to tell? Drop us an email at candymagazine @gmail.com! We'd love to hear what you have to say. If you're lucky, you just might get published in this space, too! Please indicate if you want to remain anonymous. We're also looking for artwork and illustrations to use with the stories, so please send some in if you want to be featured!