Features
From Our Readers: Win or Lose, Is It Still You I'll Choose?
I wasn't interested in the game, I just wanted you.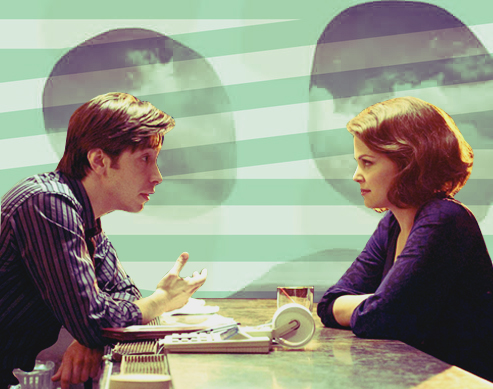 ART Trixie Ison
They say it's all a game, but I don't even know if you're playing. I've been playing for months, but I don't think you know that the ball's been in your court time and time again. You being a no-show doesn't mean I win by default—it means I lose.
I lose when I look up and just know you'll be there, my mind so attuned to the way you move and the way you look in my periphery. I lose when I mirror your actions and dress in a way that would make people say we look good together. I lose when a glimpse of you is enough to make or break my day.
I win when you tell me about the things you like—some I already know about, some I'm pleasantly surprised to find out firsthand—and before you know it we've been talking all night. But I lose when I remember it was me who messaged you first. Again.
ADVERTISEMENT - CONTINUE READING BELOW
I win when you hold your hand up for a high five, then lose when I find out you're just a high-five kind of guy. I lose when I over-think every little thing you do, like the friendly high fives you give away so freely.
CONTINUE READING BELOW
Recommended Videos
I win when our conversations flow day after day after day, our words jumbled and caps locked and emoji-ed. I lose when I give you plenty of hints and openings—none of which you take—because I'm not brave enough to actually make the first move again, not after the last couple of times failed so spectacularly.
READ: From Our Readers: To the Only Guy I Regret Walking Away From
I lose when thoughts of you bleed into my writing, sometimes uncontrollably, like they do now, thus the anonymity. And with anonymity comes honesty, so let's be real: I think a part of you knows I'm playing, and you're letting me down as gently as you can because you're the very definition of nice.
ADVERTISEMENT - CONTINUE READING BELOW
If it really is a game, then I think I've already lost. The tiny rational voice in my head has accepted defeat long ago, and it's just taking the rest of myself a while to catch up.
Because the truth is I was never really interested in winning this game—I just wanted you.
Sent in anonymously. Want to be published in this space, too? Send us your story at candymagazine @gmail.com. We'll be waiting!
They were once Green Archers.
South Korea's revised law will give pop culture artists a chance to delay their military service.
According to a new study.
"I love that I am trans. And I love that I am queer."
It's not just about your face shape!
"If I don't want to be taken a video of, I don't have to be."
From award-winning actors to top musicians.
Plus other things to know about the video game streamer.
Have you been dreaming of this trendy hair color?
Did you know he starred in a couple of music videos?
From The Candy Bulletin Community