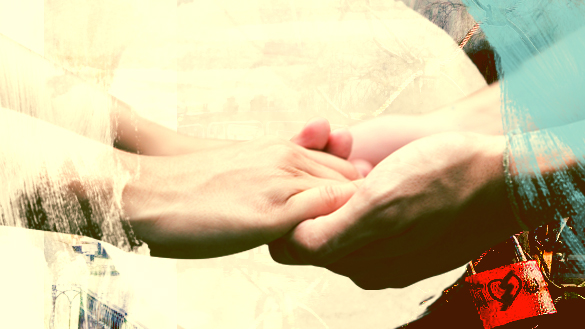 Once upon a time, we grew up believing Happily Ever Afters. We were full of hope and dreams that one day, we would meet someone, a soul mate, a prince or princess, someone we could call a significant other, the half of our hearts, the angel with the other wing. But as we grow older, we see the realities of this world. We realize that there is more to life than just fairy tales, magic, and happy endings.
Being the hopeless romantic that I am, I wasn't exempted from this kind of childhood. I grew up wanting to be a princess, to lose a glass slipper, to kiss a frog and turn him into my Knight in Shining Armor, to love a beast, and to be awoken by true love's kiss. I was so hooked to the fantasies I've only read in books and watched in movies. It took me a river of tears and a broken heart to wake up from a dream which turned into a nightmare.
ADVERTISEMENT - CONTINUE READING BELOW
I fell in love. I was madly, deeply in love with this guy who I thought felt the same way for me. I had high hopes that we were going to last forever. The kind of hope that wasn't really easy to let go. I held on as tight as I could and tried everything in my power to keep us together. And one day, I snapped out of it. I got tired, I was hopeless. I stopped believing in what used to be my forever.
ADVERTISEMENT - CONTINUE READING BELOW
It did not happen overnight, though. It took me years and years of waiting, hoping, and getting my heart broken, not knowing if I should hold on or let go.
I can say I gave it my all but still ended up empty and lost. I was always, always there for him when the world would turn its back on him. Never once did I put my own interest before his. It was always him as my top priority. But in the end, I was still not good enough. I was always being pushed away. I felt taken for granted and unappreciated. There was a point in time when I didn't want to do anything for him anymore. I just wanted to stop all together, but I was in love. I was blinded by the light and sparkle of it all.
ADVERTISEMENT - CONTINUE READING BELOW
READ: To the One I Let Go
So, yes, I held on—for a long time. And the "you're never going be good enough for me", "you're not the woman I would want to spend the rest of my life with," and "you have too many non-negotiable traits and I'm not willing to compromise" did not stop. Guess what? It still kept me holding on. I was determined to change his mind, to see me differently, to make him feel that it is worth it. That we were worth it.That I was worth it.
Years passed. And if anything, it just grew worse every single day. I tried to stay and mend my broken heart and shattered dreams. I realized it wasn't easy. Not at all. When you fall in love, you start building dreams along the way and plan your life ahead of you. That is why when everything goes crumbling down, it is never easy to jumpstart your life especially when you were very convinced that this guy is your dream come true.
ADVERTISEMENT - CONTINUE READING BELOW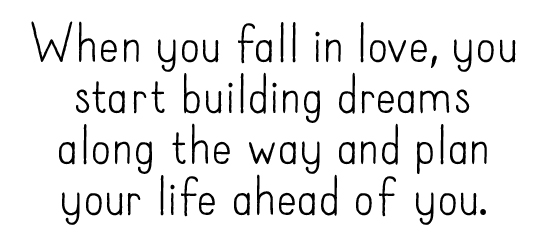 This is what I get from watching too many fairy tales and chick flicks. I had high hopes in love, which enabled me to invest my feelings without waiting for anything in return, believing that in the end, the love I have would conquer it all. So when it tore me apart, I stopped believing in forever. I had the words "forever is a lie" tuned to some music playing in my head on infinite loop. I was heartbroken and it felt like my heart was taken out of my chest and trampled upon until it stopped beating. It took away my trust in all the good that love brings and my hopes for a Happy-Ever-After kind of love story.
ADVERTISEMENT - CONTINUE READING BELOW
READ: What I Learned From the Person I Just Can't Let Go Yet
I know it won't be easy to bring back all the broken dreams, the lost trust, and shattered hopes, but I will still be faithful. I will keep on believing that when God closes a door, it is because He knows we are worth so much more. To walk the paths of life alone sure is lonely, but maybe by walking on this journey alone, I'll meet someone. Someone who will make me realize why it didn't work in the past. Someone who will make me see that true love still exists. It may not have come at the time I needed it to, but it definitely will come at the time it is destined to. This person, when he comes, is going to make me want to believe in forever again. The person who's holding the other end of the rope.The real one.The right one. And I would not want it any other way.
ADVERTISEMENT - CONTINUE READING BELOW
Sent in by V. Got your own story to tell? Drop us an email at candymagazine @gmail.com! We'd love to hear what you have to say. If you're lucky, you just might get published in this space, too! Please indicate if you want to remain anonymous. We're also looking for artwork and illustrations to use with the stories, so please send some in if you want to be featured!