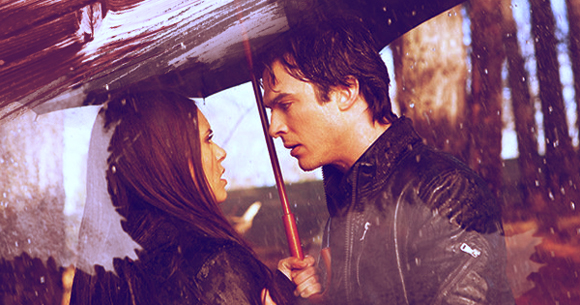 I know it's not right to run from your fears. Everyone says it's better to face them once and for all, than to keep running away for the rest of your life. I've known this for as long as I can remember, yet when I met you, I couldn't help but run away.
You weren't actually the one that scared me though. I was more afraid of the things that were happening to me when I was around you. You had this incredible effect on me that no one else has ever had. A single smile from you could make my mind go completely blank and for once in my life, I couldn't care less.
I wasn't used to feeling this way. I was always used to be in total control of myself. I could easily hide whatever I was feeling inside and make everyone believe nothing was wrong. Yet, whenever I was alone, I found myself wondering if maybe, just this once, you could be different from the others. I wondered if you were someone I could finally trust, someone who didn't want me to change but to stay just the way I was.
ADVERTISEMENT - CONTINUE READING BELOW

Everything seemed so perfect, but that's when I knew I had to go.. I was so embarrassed to run away but I couldn't stop myself. I've been hurt so many times before that I've trained myself never to let anyone close enough to hurt me ever again. I told myself I would never go through it another time around, it was better that way. But then you came along, and I knew I was in trouble. All the reasons I made up in my mind, every excuse I had to never fall in love again, disappeared when I saw you, and I found myself falling harder than ever.
READ: I Should Have Listened
So that's why I ran. I realize now how wrong it was, since running away from your fears usually just makes them seem even scarier. I can't deny that I still think of you, wondering about what could have happened if things had been different... But for now, if ever we meet again, I just need you to believe in me so that I can believe in myself too. And I won't ever have to run away again.
Sent in by Melissa-Anne Galope. Got your own story to tell? Drop us an email at candymagazine @gmail.com! We'd love to hear what you have to say. If you're lucky, you just might get published in this space, too! Please indicate if you want to remain anonymous. We're also looking for artwork and illustrations to use with the stories, so please send some in if you want to be featured!
ADVERTISEMENT - CONTINUE READING BELOW