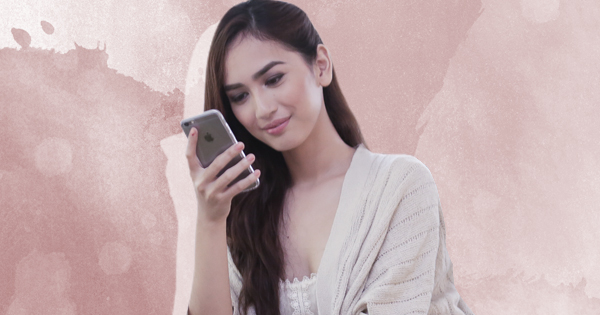 #relationshipgoals #feelingloved
Social media has now given us a public way to gush about someone we love. Declarations of one's affection for their partner can be seen all over social networking platforms. I have nothing against people who proclaim their feelings online. I think it's a sweet gesture. I do crave for the affirmation it brings, but for some reasons, I learned to not jump on the bandwagon of humble-bragging my love status.
When you have someone, but don't go public, you choose to breathe outside the online world. You learn to live in your own unspoiled little world. There will be no public evidence of your infatuation, but you two will exist. Unfiltered, completely unedited, simply adoring each other.
When you have someone, but don't go public, you learn to accept that social media is unnecessary for any validation. That the only validation you need is from that one person you are with.
When you have someone, but don't go public, you learn that going out with him/her is about being together. Not for taking snapshots for #ATM or #latergram. It's about making and relishing memories. And then gushing over them—together or even when you are already alone before going to sleep, savoring every feeling.
When you have someone, but don't go public, you'd still love capturing your"couple" snaps. Pictures through the lens of your smart phone. But not for #instalove, #happy, #us, and 20 more hashtags when you share it online. You would rather keep them for your own private viewing. To relive every romantic bliss in your thoughts, and not just confined in square photos.
ADVERTISEMENT - CONTINUE READING BELOW
When you have someone, but don't go public, you wouldn't care about what others think. You wouldn't need 100 plus likes and, or 40 "stay in love" comments as indicators of how serious you feel about each other.
When you're with someone, but don't go public, like any couple, you will cherish every affair of you heart, every beautiful occasion that makes your heart beat out of your chest. But, you will neither feel obliged to upload photos for others to double-tap; nor update your Facebook status for netizens to like.
If and when you have someone, and decide to not go public online, you're not going for secrecy. It's for privacym because omance is one of those things that are meant to be private. Social media will not be a requirement for you to prove that your current love status is legit. You'll find more comfort in capturing and sharing the world with each other, than sharing them with the online world.
Written by Katrina Mercado. Got your own story to tell? Drop us an email at candymagazine @gmail.com! We'd love to hear what you have to say. If you're lucky, you just might get published in this space, too!