Features
From Our Readers: Why Do People Leave?
And why is it so hard to let go?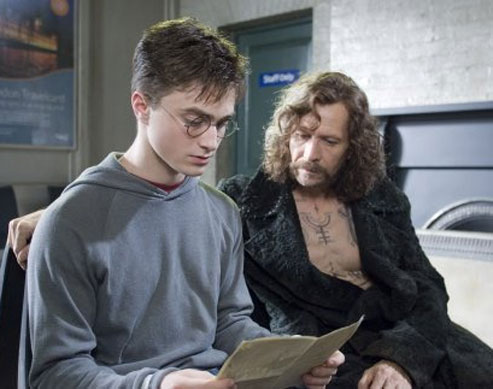 PHOTO Warner Bros. Pictures
Why do people have a hard time letting go? Is it because that person has been a huge part of their life? Do the memories haunt them at night? Love is an extraordinary thing. It is said to be the most powerful magic in the universe. It sometimes control you and make the world a little less painful. But love can also cause you so much pain that you would want to hurt yourself in the process. People leave this world and your world a little too often. The problem is when they leave, they leave a mark.
They say that when people leave, it is because they love us. They say that it's for the greater good and you should not be selfish. The quote "The ones that love us never really leave us" was inspired by the movie Harry Potter and the Order of the Phoenix. The quote became popular when Sirius Black was caught in the veil and was lost forever. Also, in the Harry Potter series, a lot of loved ones were lost in the Hogwarts Battle, for the greater good. Heroes, as we call them. Physically, they are not here, not there to hold and comfort you but you know that they are there in you, always with you wherever you go. They're always there to accompany you. The ones that love us never really leave us, they are in our hearts. They leave a mark that is not removable by anything.
ADVERTISEMENT - CONTINUE READING BELOW
People come and go in our lives, whether they were just passing by or stayed there for a long time, the feeling is different everytime. The feeling, though we may forget about it for some time, stays with us forever. It's irreplaceable and incomparable to anything and at that time, it may feel like it was the one you were waiting for. People leave for reasons that were spoken or unspoken, but I know for sure that one of those reasons is they love, that's why they have to let you go. They can't stand seeing you in pain in their arms anymore. Or perhaps, they were tired in the roller coaster of emotions and life that's why they need to step back and breathe. And so, before I end this, I'm going to leave you a question. The ones that love us never left our hearts, but did they stay in yours?
ADVERTISEMENT - CONTINUE READING BELOW
Chris Facundo blogs at hopeishardtokill.tumblr.com.
It's the best time to pick up a new hobby and put those notebooks to use.
We can't handle this breakup!
For days when you need an instant outfit inspo that's still campus-appropriate.
It could very well be one of the world's largest volcanoes.
From consistently badmouthing another friend behind their backs to making snide comments sneakily disguised as compliments, here's how to deal with a tricky friendship.
From sisig to bulalo, the North has a lot to offer.
Even college students like us can apply for freelance creative jobs while we're still going for that diploma!
These simple practices, when done consistently, end up being worth a lot.
It can actually *shatter* your cartilage.
Bordeos becomes meat of online talk while helping out in family's meat business.
From her gowns down to the décor and food!
Trish is part of Candy Rookies 2020, a group of influential and aspirational college students handpicked to represent #GenerationCandy in the year to come.