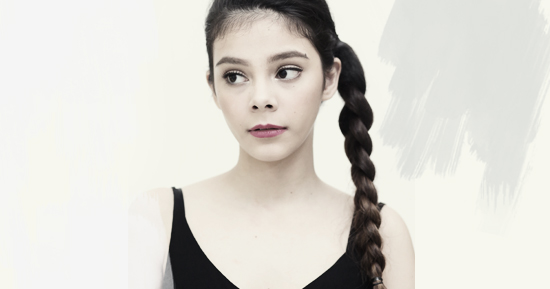 We all know someone who handles almost every situation easily. Someone who stays calm, collected, and cool despite the chaos happening around. Someone who make things a little bit easier by simply throwing silly jokes around. Someone who encourages us to do things and always reminds us that we can do it.
ADVERTISEMENT - CONTINUE READING BELOW
Have you realized that that someone is also a human like us? That someone is also vulnerable to pain, that they could also be going through something. May it be a financial crisis, family problems, or maybe having their heart broken. That someone could also feel tired, that that someone may also be on the verge of giving up, that someone is not okay every day.
She could be a schoolmate whom you've encountered by the hallway, wearing that infectious smile. She may be a classmate who always laughs hysterically at your prof's corny jokes. She may be a friend that always encourages you that you can do better next time and that always says that you will all graduate together. She may be a sister that does nothing except to just listen to all your whining.
The game that "that someone" is playing is a tough one. Yet it is so brave and noble. Being able to keep that smile when all she want to do is breakdown. Being able to say "kaya mo 'yan!" when she herself feels like giving up.
They say that the strongest people are the ones that cry behind close doors, the ones who fight battles no one knows about.

To that someone, thank you for being strong and thank you for spreading good vibes as much as you can. Don't give up, turn to God. He has a plan.
ADVERTISEMENT - CONTINUE READING BELOW
She may be smiling, she seems to be so fine, but please don't forget to ask her if she's really alright.
Written by Krizelle Macatangay. Got your own story to tell? Drop us an email at candymagazine @gmail.com! We'd love to hear what you have to say. If you're lucky, you just might get published in this space, too! Please indicate if you want to remain anonymous.