Features
From Our Readers: When You Need to Do the Saving
I am putting down the walls of my heart, knowing that it is not me who needs to be saved.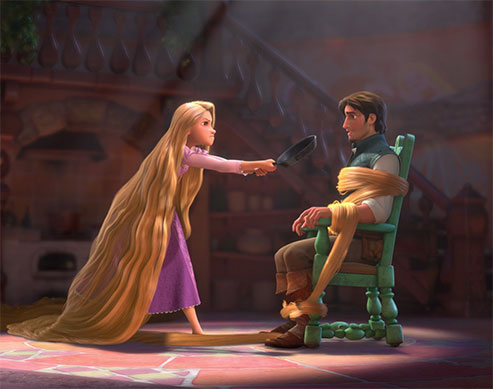 PHOTO Walt Disney Pictures
I've grown to believe that ladies who need to be saved—rescued from towers, woken up by loving kisses amidst the threats of dragons and evil queens. That was my fairytale until you came along. Someone whose scars are beyond the deepest abyss the oceans have seen. Someone whose life has passed without feeling loved thus, never knowing how to love in return. Someone who has come to decide to not merely survive, but to thrive in this scary world. Someone who resolved to touch the sky and fly with dragons instead of locking himself up in a dungeon that is, his mind, and finally feeling the power over the things he once can't control. You are the person I thought would save me from the loneliness these high towers I've built myself in have caused me to feel.
But then again it seemed the other way. Oh, it is always the other way. You, you are the one who needs saving. You need someone to bring you back to land, or someone who holds your hands as you fly up in the sky. You need a person. Someone to tell your deepest secrets to. Someone to share your plans with. Someone who will see your smiles and truly see them. You need someone to kiss your battle scars, to mend your broken heart. Someone who sees that scared little boy and understand his fears. Someone that can finally make you feel cared for and loved.
ADVERTISEMENT - CONTINUE READING BELOW
Yes, someone to finally love you. And someone for you to love back.
Because even when you don't feel like being saved, I'm telling you your eyes say otherwise. Your eyes—eagerly looking at the world right in front of you—are glinted with that fear that you will still end up all alone. That even if you have conquered the world, there will always be that void in your heart. So here I am, slowly tearing down the high walls that I have built to protect my heart from the same fears you have. I am putting down the walls of my heart, knowing that it is not me who needs to be saved. I'm laying down all my cards, foregoing my role of the princess, ready to be that strong queen chess piece. I am done waiting for the prince who has been losing his direction to find her, because in the first place, he's still finding his.
ADVERTISEMENT - CONTINUE READING BELOW
Written by Carla Mae B. Del Rosario. Got your own story to tell? Drop us an email at candymagazine @gmail.com! We'd love to hear what you have to say. If you're lucky, you just might get published in this space, too!
Aside from electricity and water, here are some essential subscription services you can divide among you and your dormmates.
#TalaNation on a different level!
Showing vulnerability doesn't make you less independent.
I was young, supposedly halfway through my first college degree, working several side hustles to pay the bills with zero savings.
You don't have to splurge a lot on an expensive model for its high-quality camera to get started with vlogging.
Straight from Lana Condor and Noah Centineo, no biggie!
Just like in your darkest times, your college friends were there with you during the best days of your life.
Pasig City government aims to allow more scholars to have free tuition and higher incentives.
The last remaining speakers of a dying language wanted help to preserve their heritage.
The Big Bad Wold Book Sale is back for its third year!
Unti-unti ka na ngang nakaka-move on, nagkakapera ka pa.