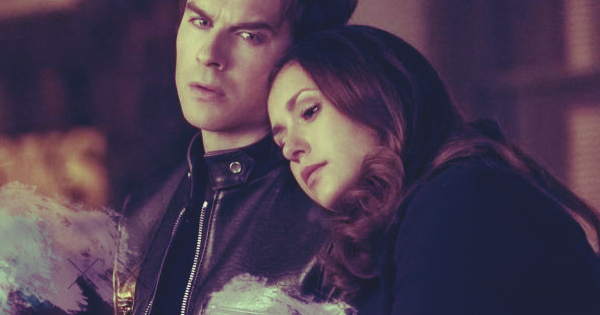 I came here a mess. I didn't believe that I could ever be happy again. I flew 4,000 miles away to get away from pain and repressed memories.
You and I lived two different worlds. I defined you as a reckless kid. You were a senior and I was a sophomore that year. You were in the last section of classes, and I was at the first. You broke rules, came to school late. You were one of those guys who were too arrogant to even approach. But I never noticed you.
I wasn't impressed by your first move, because it was through Facebook chat. You told me you had a crush on me, and I wanted to rub in your face how pathetic you were. I saw you in school the next day, and I ran away. I loved someone else at that time, and told myself I could never love you.
ADVERTISEMENT - CONTINUE READING BELOW
READ: To the Alex to My Rosie
We stopped talking after you got back with your ex, who was coincidentally, my childhood best friend. It automatically synced in my mind that I was just a rebound to you. You even told me I looked like your first love! I didn't care of course. I mean, you weren't worth anything to me then.
ADVERTISEMENT - CONTINUE READING BELOW
It was a Monday morning and I was on stage with my friends. I turned around and you were there, staring at me. I turned back infront quickly, and felt my heart beating so fast that I thought it would beat right out of my chest. I knew that it was nothing, that maybe I was just scared of you.
You were happy, but how come every time you walked past me, there was something in your stare? A message perhaps, a message I couldn't put into words, but my heart understood. Maybe it was an image I was trying to project. I knew that if I entertained you, I would be talked about. I knew a lot of people would ask, "Why him?"
ADVERTISEMENT - CONTINUE READING BELOW
READ: To The One I Thought Was The One, But Was Really Just One
Like any other modern love story, it all happened too quickly. I just found myself chatting with you again. Again, and again, and again. We stayed up 'til 3am. And on some nights, we didn't sleep at all. You let me into your world, and I let you into mine. We understood each other, we were comfortable with each other even though we hardly knew each other. You were reckless and arrogant, that was all I knew of you. But in those moments, I understood your story, and your personality.
You accepted me, despite hearing about my life. I hesitated with showing my feelings and my love, and I was too worried of what others would think. Then, everything fell into place.

ADVERTISEMENT - CONTINUE READING BELOW
A year passed, you went to college and we were still together. We fought about the most unreasonable things, but at the end of the day, you'd still spoil me with your love. You turned my life into a real-life fairy tale. You showed off that you loved me and that you were proud of me. You gave me flowers, bought me books that I've been dreaming to read, and quit your bad habits just so I can feel secure. You were my inspiration to excel. You are the reason I am standing in the position I am right now.
I learned what it means to sacrifice for someone because of you. Every piece of myself I gave you was worth it, because you loved me more. Because you gave me more than I even deserved. I asked myself what I did to have you in my life, to be able to call you mine. Memories get better each time we're together, on a date, or even when we're just chilling.
ADVERTISEMENT - CONTINUE READING BELOW
I'm about to leave soon, but remember this. I will hold on to my promise, because you've proved yourself worthy. You showed me that I'm also your great love. You make me feel contented and happy.
I'll meet you again; I'll be even more better for you the next time we meet. I will seek for every opportunity to fulfill out dreams, but I assure you, I will no longer seek of any other great love.
Written by A. Got your own story to tell? Drop us an email at candymagazine @gmail.com! We'd love to hear what you have to say. If you're lucky, you just might get published in this space, too! Please indicate if you want to remain anonymous.