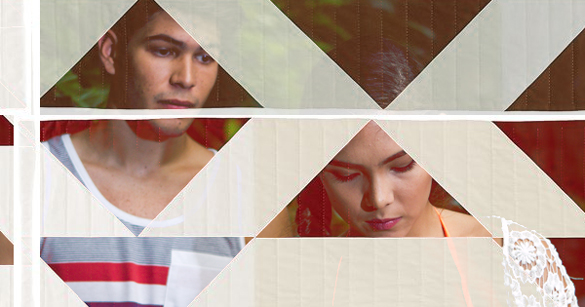 For many, a tragic break up of a once love filled relationship is the most painful part of being in love because its ending is not one that's Happily Ever After like in fairy tales.
After the break up, you get your heart broken into pieces and you're left alone like a bird losing its other wing. You sob like a baby for days, cry till 3 in the morning, and wake up like it's another reminder of a painful life. For months, you try to move on and stand up; you forget everything, you nurse your broken heart and pull all efforts to put yourself back.
After a while, you'll be fine. You'll realize that it may not have its own Cinderella ending but the tragic break up tells you it's the end of the love story. Now is a start of something new. You'll be able to start over again.
But for an unrequited love situation, it's different.
You wake up every day always clinging to that spark of hope that one day he'll be your prince who will bring hearts and flowers to your door step. The one who will hold your hand, wipe your tears and make you feel safe. The same man who will come in your way to push back the universe when the world seems to fall apart. And the only man who will define what forever will be like.
While he enjoys himself out there, you're here stuck in the moment and continue to hope and dream for his love. It's a fine line between hoping and dreaming while fooling yourself already. The hope seems to be never ending because at the end of the day you're still hoping that he'll fall for you one day. Blame the hope on those memories when you first met him, when you spent childhood years sharing laughter and tears together, when you sang "Your Guardian Angel" over the phone while he strums his electric guitar.
ADVERTISEMENT - CONTINUE READING BELOW
Back to those days when you were beside him through thick and thin, when you were there in his first heartbreak, when you chose to set aside your feelings for the sake of friendship, when you showed nothing else but your heart and love. These memories have been the foundation of your love story and have sustained you for years.
Years have passed since those memories happened and many things have changed since the first day you met. He maybe a bad ass now but for you he's still the same person you met and fall in love with. You no longer consider that he might have forgotten those memories in which you cling on every day because the love you built for him has consumed your life already. Sometimes reality hits you that you're not the girl he wants, during these times you pretend to start moving on.
For a day, you wake up telling yourself that you accepted reality already but when you suddenly see him with someone else you still shed tears under your duvet. During your drinking sessions, he'll still be the same person you cry about over and over again. He'll still be the summary of all your drunken memories. On your birthday, he will still be the same name you secretly wish whenever you blow the candle on your chocolate cake.
It's an unending self misery, a continuous cycle of hoping, dreaming and fooling because no matter how much pretention you have tried, deep in your heart you're still rooting for the plot of your story- a fairy tale ending.

How will you know if it's the end of your love story? When will you put an end to your self-sustained misery? Love stories have different endings. It could be like the little infinity of Augustus Waters and Hazel Grace or a Happily Ever After like Belle and Beast. For some they end their story chaotic and tearful, while some end theirs with a proper closure.
But for love stories like this, endings are different. It's simple and quiet.
In the middle of nowhere, when you suddenly see his eyes glowing, his lips smiling and for the first time in his life, he's settling. When you see him living his own fairytale being the prince you imagined him to be to another princess whom you have always hoped to be.
You can then tell yourself, "Finally, it's over."
Written by Jhoana Paula Tuazon. Got your own story to tell? Drop us an email at candymagazine @gmail.com! We'd love to hear what you have to say. If you're lucky, you just might get published in this space, too! Please indicate if you want to remain anonymous.
ADVERTISEMENT - CONTINUE READING BELOW