Features
From Our Readers: What It's Like to Grow Up Without a Dad
I lost my hero.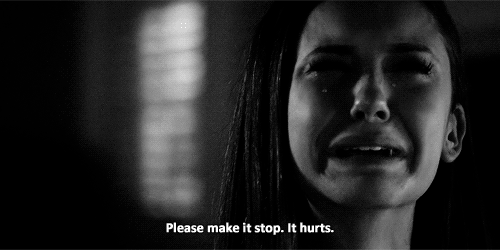 PHOTO The CW
After years of losing my dad, this is still by far the hardest thing for me to do. To tell the world how I feel about it. I'd like to believe I was a Daddy's Girl back then. He was a best friend to me and I was to him. I won't ever forget the way he made faces behind my mom's back just to make me feel a little better when she was scolding me, those days when he used to bring and pick me up from school, those moments when we held hands as we walked ourselves to Church every Sunday, and how I couldn't sleep at night and kept on looking out the window just because he wasn't home yet. Those were some of the best memories I had of my dad. I was a happy little princess with a king to come home to every day until a tragedy that no one could ever foretell happened.
ADVERTISEMENT - CONTINUE READING BELOW
We lost him. I lost him—my king and my hero. Everything has changed since then. It was so hard for me to grow up without him by my side. It gives me a different kind of pain to see other kids give their dads hugs and kisses. Every single time, it still aches to witness how everyone would greet their dads during Father's Day in flesh. How I wish that he had punched all the guys who broke my heart. I flinch but act like it's nothing when people ask me about him, telling them that it was a long time ago and I'm already used to not having him around. I only come off strong, but the truth is it still hurts. All I do is pray that he watches over me and that he is proud of what I have become—a fighter. I knew I had to be since he was gone. It was not easy. I think it will actually never be.
ADVERTISEMENT - CONTINUE READING BELOW
CONTINUE READING BELOW
Recommended Videos
I will always long for what could have been and that's what it's like to grow up without a dad. He is the man I will never ever get over with for the rest of my life not because I can't but because I don't want to. Losing my first love is the hardest part of my life and all I can do now to feel like he's always been with me is to keep him in my heart and his memories alive.
Written by Therese Dizon Baquilar. Got your own story to tell? Drop us an email at candymagazine @gmail.com! We'd love to hear what you have to say. If you're lucky, you just might get published in this space, too!
Yup, a million girls would really kill for this job.
They have unique beverages you won't see in most coffee shops.
These organizations strive to raise awareness and initiate change in their various advocacies.
We love the cartoony details!
Here's the story behind FASH.
Time to unwind with 1/2 of the Gaya sa Pelikula love team.
Everyone has gone digital.
She's playing the role of Star Vixen!
I didn't know I needed this until it came out...
They share tips and stories of their ups and downs to motivate you throughout the process.
Bookmark these fashion formulas to make the most of your one-piece swimsuits all year round!
From The Candy Bulletin Community