Features
From Our Readers: What It's Like To Be An Introvert
There's absolutely nothing wrong with being one.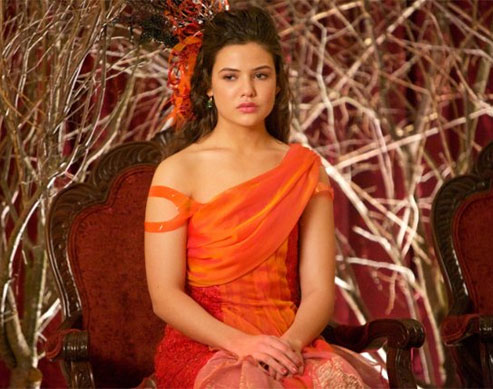 PHOTO The CW
I am introvert and I know it. And I'm never really sure if it's a good thing or not. I have been trying to step outside of my comfort zone and trying to interact with people as much as I can, but it can sometimes get so overwhelming that it literally drains me. I get so tired and restless that I feel like I need to isolate myself from everyone. And I hate myself for doing so.
Once I try to sneak in some alone time with myself, I start to feel guilty for ditching my friends and paranoid about missing out on a lot of stuff. It makes me feel like there's something wrong with me—that it's not normal for a person to be this way.
I know I'm boring. There aren't a lot of things that interest me in life except for books and coffee. I like keeping a lot of things to myself. I enjoy being sort of mysterious sometimes and I enjoy my own company. But why do people make me feel like it's a crime to want to be alone at times?
ADVERTISEMENT - CONTINUE READING BELOW
This is the side of me that most people don't understand. Everyone's idea of fun is to go out and party but for me, fun is being able to read a good book without being disrupted and having time to write down my thoughts in my journal.
It's not that I hate people. It's just that talking to people can sometimes give me anxiety. I do have a lot of friends, but I prefer being in the company of just a few of them at a time. Whenever I end up in a room full of people I just tend to stay in the corner and wait for someone to talk to me. Being around too many people is overwhelming—it makes me panic. So instead of nervously approaching a person to make small talk, I'd rather stay by the sidelines and be a wallflower.
I hate it that people call me anti-social for being quiet and wanting to spend time on my own. I do go out with my friends on a lot of occasions, but just because I refused an invite to the so-called biggest party of the year doesn't mean that I dislike people in general.
ADVERTISEMENT - CONTINUE READING BELOW
I am more comfortable being with myself since I already know who I am. Being alone gives me time to think and appreciate everything that is happening around me. But just because I enjoy my own company doesn't mean that I haven't been making an effort to interact with people.
I know that I am shy and I have been all my life but, I have indeed grown a lot. From being that kid who only spoke once a year in elementary school, to that girl in high school who only had a few close friends, I am now a woman who tries to make as many acquaintances as I can. I am slowly stepping outside of my comfort zone and trying to interact with the people around me. But it still can get overwhelming sometimes.
There comes a time when I get tired from being around so much people that I start to shut the my whole social life off and lock myself in my own little world. I just need to get a hold of myself and let myself breathe. We all need to take a break sometime right?
ADVERTISEMENT - CONTINUE READING BELOW
Yes, I am an introvert and I shouldn't feel ashamed about it. People may think that I'm alone and anti-social but that's not true. I am just really comfortable with being with myself—and there's absolutely nothing wrong with that.
Cath Talavera blogs at bookishcath.tumblr.com
How much should we rely on them to capture our personalities?
Guys, it wouldn't hurt to add a twist to your go-to look!
Shop with an advocacy in mind!
Is IF advisable for a college student's busy lifestyle?
"Planado na, booked na ang trips."
Share your routines, too!
The next Miss Universe Philippines is said to receive the biggest cash prize in the history of Philippine pageantry.
While there is still a long way to go, it's become so much easier to find like-minded people who share the same cause.
It's a game for those who love to play around and break the rules.
Truth is, you don't need to spend a lot to achieve the feed of your dreams or build your portfolio.
Now's your chance to give back.