Features
From Our Readers: We'll Always Have Friday
I knew it. He kept his promise. We'll always have Friday.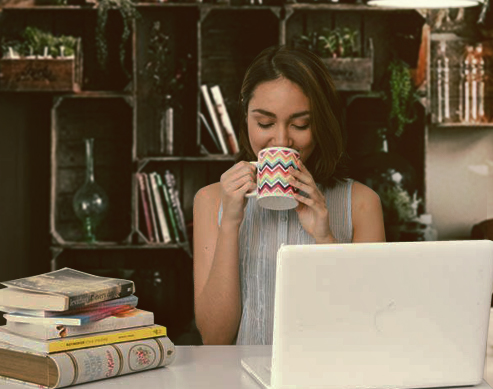 ART Trixie Ison
It was after sunset, Friday of the second week of March, also known as hell week. I was in the café beside our school, sitting on the rear table on the left—our favorite spot. Though I hadn't been there for three Fridays then, it still felt safe and familiar and warm.
"We'll always have Friday, I promise," he used to say while we drank our coffee. I was there again, three weeks after the hushed breakup on that very same spot. I was reviewing my notes for my final exam half an hour away. I kind of felt shy for not ordering anything—I just needed a quiet place to study.
I was halfway done highlighting an entire sentence when the waiter put a clear plastic cup of coffee on my table.
"Enjoy your coffee, Ma'am."
"But I didn't ask for anything."
He smiled slightly then walked away. I looked at the coffee—it was the exactly the same as what we used to order. I turned the cup around, still wondering who it was from. There was a yellow sticky note that said, You missed three Fridays and three cups. Enjoy the fourth one! Don't stress yourself too much. Take care always. Good luck. :)
ADVERTISEMENT - CONTINUE READING BELOW
I knew it. He kept his promise. We'll always have Friday.
Written by Kathrine Cate Masilungan, incoming second year Management student at University of Asia and the Pacific.
It'll be just like the good, old days-except now, you can watch it any time, anywhere.
Molo has since posted his public apology online via Instagram stories.
Finally, something to look forward to.
This is just heartbreaking.
For "a different kind of positive," as designer Ram Silva puts it.
All you need is coffee, hot water, and milk sugar is optional!
What's your best and worst trait as a friend?
Stock your freezer with your all-time Jollibee favorites!
Make the most out of your time in self-quarantine!
It's okay to take it slow.