Features
From Our Readers: To the Person Who Played with My Feelings
You were my Knight in Shining Armor and I was your Damsel in Distress.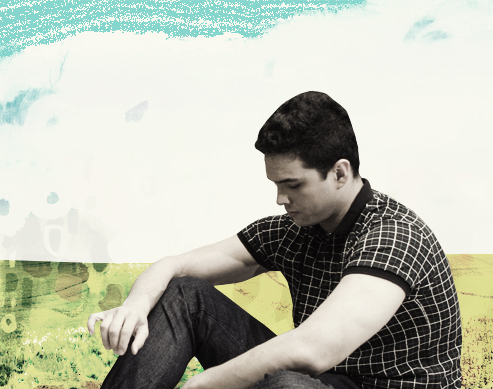 ART Trixie Ison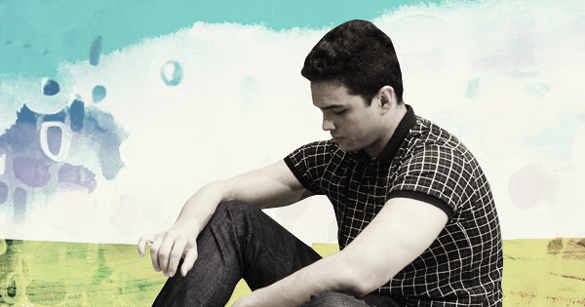 We started out spontaneously unexpected yet we ended heartbreakingly unexpected, too. Who would have thought that there would be an 'us' when we were just mere strangers before at school, and I would never have thought that our separation would leave me utterly disorriented and heartbroken as I am today.
You were my knight in shining armor and I was your damsel in distress. You never fail to come into my rescue when I badly needed you and your sweet words saved me from all my miseries before. You always told me that you'd always accept me for who I am because you love me that much. You showed me kindness when no one ever did. You always made sure that I would wake up smiling and sleep with a smile on my face. You called yourself my Superman and that you will never let anyone nor anything hurt me. You bathed me and glorified me with the sweetest words a girl would love to hear. You even serenaded me like I was the only girl in the world. You protected me just as Superman would protect his girl, but I've never anticipated that off all the people, it is you that I should protect myself from.
ADVERTISEMENT - CONTINUE READING BELOW
CONTINUE READING BELOW
Recommended Videos
Up until now, I do not know what went wrong between the two of us. We were perfect together. We were great and were so much in love, but then you became distant. What have I done wrong? I tried to asked you several times but all you ever answered is that you want to have some space and be free from all the stress and thinking. Though I haven't figured everything yet, I have asked you to give me another chance if it's me who causes you to be stressed out, but you never did give me the chance I was asking for. Running after you and trying to make things right for the both of us, I've even promised myself to change just for you, but to no avail. I gave you the space you wanted and waited for you to come back, but you pushed me away until I finally asked you for the last time if we're going to be okay again because if not, I was done with us. You told me you love me and that you're not falling for anyone else, but you never asked me to stay, so I left. And you never stopped me, so I was done.
ADVERTISEMENT - CONTINUE READING BELOW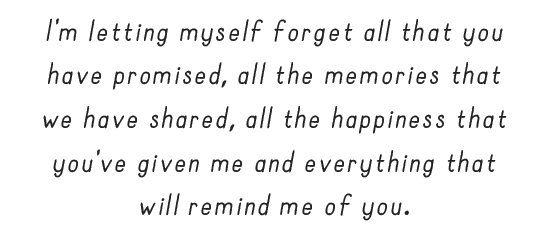 I hoped you'd run after me but you never did. I wish I could've been more foolish to wait for the uncertainty of your comeback, for the time that you would tell me, "Hey, I missed you, Babe. Let's start over again," but you didn't. You let me go without a word and without hesitation.
ADVERTISEMENT - CONTINUE READING BELOW
But when I've started pulling myself back altogether, here you are trying to sweep me off my feet again. When I'm trying my bravest to let go of you and all your sweet little promises of love and happiness, why are you are trying to pull me back again towards you? When I'm learning to know my self-worth, why do you come asking to see me like nothing happened, like there's still an "us," knowing I'd still give in to your smiles and your charm like how I did before? We both know in the end, you would never want to get back together with me. Why do you always know how to make things so hard for me when I've already figured out to forget you and let you go for my own sake? Why? And what have I ever done wrong for you to murder my feelings over and over again with your sweet evil gestures when you don't plan to commit to me again?
ADVERTISEMENT - CONTINUE READING BELOW
But now as I'm writing this, I'm praying real hard that my words would get to you. And somehow, somehow you'd feel the pain you've inflicted on me. For all it's worth, I'm deciding to let you go. I'm letting myself forget everything you've promised, all the memories that we've shared, all the happiness that you've given me, and everything that will remind me of you. When you sent me off to where I am now, my hopes came alive that even though you never asked to get back with me, you kissed me goodbye and told me that you love me. But now, as I'm bleeding my heart into my laptop, I'm putting an end to all those hopes. I'm letting you go, Babe. And I'm freeing myself from all the heartbreak. I love you so much but I guess, wanting you back was too much. You'll always be too much for me, when I won't always be enough for you.
ADVERTISEMENT - CONTINUE READING BELOW
READ: Folding of Feelings
Written by L. Got your own story to tell? Drop us an email at candymagazine @gmail.com! We'd love to hear what you have to say. If you're lucky, you just might get published in this space, too! Please indicate if you want to remain anonymous.
It's also a fundraising campaign that already surpassed its goal amount.
Plus, other interesting things you might not know about her.
Make your plantita dreams come true while hustling.
The solo artist talks about the importance of collaborating and teamwork.
Athletic brains and academic brawn in one complete package
Proper planning and online hunting are ~key~.
This is PE in the new normal.
In an interview with Candy, STI College Dasmarinas' Deputy Administrator spoke about the struggles they've encountered amid the pandemic.
The closures are caused by the coronavirus pandemic.
She's also a producer for the film.
From The Candy Bulletin Community