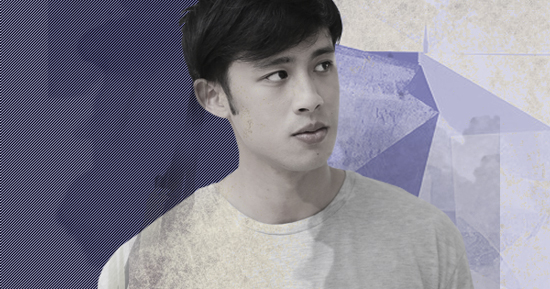 Five months. Five months of trying to fix our relationship. Five months of telling myself that you'llchange back to the summer guy I fell deeply in love with. Five months of telling myself to stay strong and to hold on. But sadly, after those five months, you were the one who broke it off.
What did I do wrong? Was I not good enough for you? After everything I did for you. You repay me by breaking my heart. Were your "I love you"s even real? Were your "I miss you"s even true? Or maybe you were just saying all those things to me to make it seem like you actually do.
READ: The Breakup Playlist
Maybe the reason why you broke up with me is because you like another girl. I'm sorry if I wasn't good enough. I'm sorry you had to look for another girl. I'm sorry if a long distance relationship is so hard for you. Trust me it was hard for me, too.
Maybe all my thoughts or doubts are right. Maybe you liked another girl already. But please, if you like that girl, cherish her. Don't do all the things you did in our relationship. Make an effort. Don't say I love you unless you mean it; don't do anything stupid; and be a caring and loving boyfriend to her. Don't make her feel unwanted. Ever. Don't love her the way you loved me. Treat her right.
READ: If Ever We Break Up
But you know what? Thank you. Thank you for teaching me how to be strong, how to be independent. Thank you for showing me what not to look for in a guy. Thank you so much for making me feel loved for at least a little while. Thank you for listening to my unli rants, my kwento, and for being patient with me.
ADVERTISEMENT - CONTINUE READING BELOW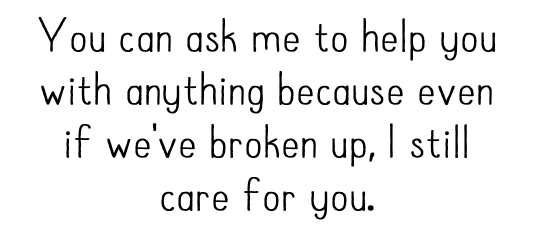 Don't worry about me. I'll be fine. I'll try to be strong and start this new life without you. I need to learn how to accept the concept of letting go. I need to learn how to finally live without you. As they said, change is inevitable. It's the only thing that's constant.
Maybe we weren't right for each other, or it was wrong timing. But maybe in the near future, we can work it out. Or maybe we can go back to being best friends. That was how we started, anyway. You can ask advice from me again. I promise I'll help you with all your problems. May it be with school, girls, family, anything. You can ask me to help you with anything because even if we've broken up, I still care for you. Even if you've hurt me so many times, I'll still be there for you.
Sent in anonymously. Got your own story to tell? Drop us an email at candymagazine @gmail.com! We'd love to hear what you have to say. If you're lucky, you just might get published in this space, too! Please indicate if you want to remain anonymous.