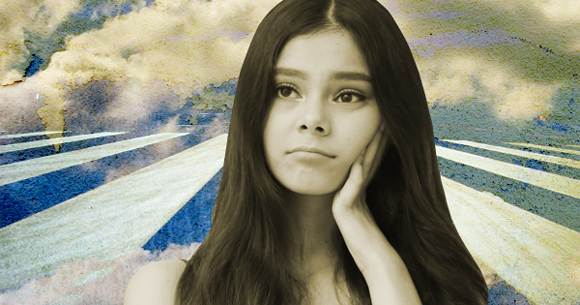 I can still remember that moment, a vivid dream—a nightmare indeed. Small talk that turned into a heated argument, and then you left. Bam. Everything was quiet. It was so quiet that I could literally hear my breathing then tears came rushing from my eyes like a water fountain, neverending.
"We're over." These two words have crushed me in to pieces. We're over. Two simple words and you left me hanging. We're over and you're out that door, no goodbyes, no I'm sorry, no nothing just that: "We're over."
Do you still remember that moment when you told me that one day we would face our very own happy ending? Well, we did face our own ending but the thing is it's not happy. I don't know your reason as to why you did this. Is it my fault? What did I do wrong? Am I not enough? These are the questions that I remember asking myself that day. You left with no explanation and up until now, months have passed, still no sign from you.
ADVERTISEMENT - CONTINUE READING BELOW
But do know that I'm not waiting anymore. I guess it's safe to say that I've passed the stage of mourning for you. Do know that I did not hate you nor will I ever do. But whatever your reason was, I hope one day when we see each other again, you will finally find the courage to say all those words to me.
Thank you for the lessons and the happiness you've brought me. You've been such a big part of my life and I do hope that even in the smallest of time I did as well to you. I guess may be you are who I was looking for but not what I needed.
I can still feel the sting of that day, the difference is that I loved you back then and I'm getting over that now.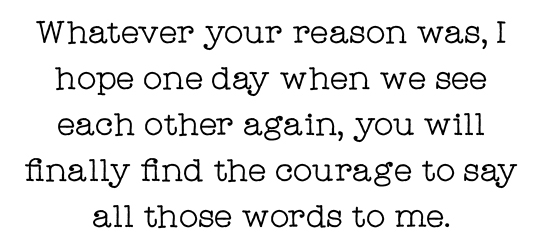 READ: To the One Who Left Me
Sent in by Hannah Joy Alincastre. Got your own story to tell? Drop us an email at candymagazine @gmail.com! We'd love to hear what you have to say. If you're lucky, you just might get published in this space, too! Please indicate if you want to remain anonymous. We're also looking for artwork and illustrations to use with the stories, so please send some in if you want to be featured!