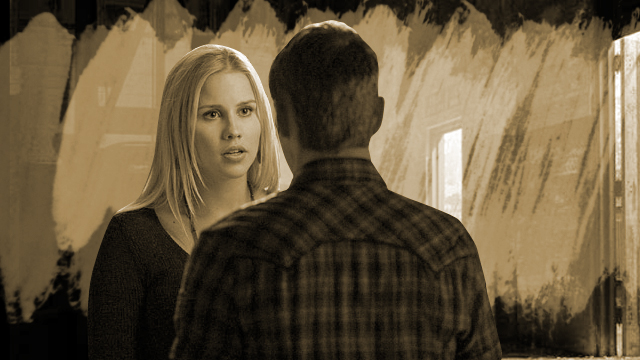 From the very first day, I told myself not to think of you in that way. But there you were being the guy who insisted on giving me a ride home when it was raining on that first day, the guy who always made me smile even when it was just through text, the guy who kissed me on the cheek and said he'd give me time to think. I had no intention of falling for you, but you managed to weasel your way in my heart anyway.
Despite it all, I never ever knew where I stood with you, not completely anyway. Unlike any other boy I've ever felt this way about you're the only one who really ever got under my skin. You push and you pull, again and again, never giving my heart time to recover. Maybe that's why of all the boys I've ever loved, you're the one who hurt me the most, even if there wasn't an "us" to begin with. I've never been the one who cared more, but in your case I was and when whatever we had ended I was left to mourn a loss of something that was never even there, while you were completely intact.
You were my first real date and I had no doubt you would have been my first real kiss, the kind of kiss that's nervous and awkward but so special in its own little way. I imagined it so many times in my head, but now I'm glad that it never happened. I should have never let you in, not when you weren't ready to cross the bridge for me, not when I wasn't either, not when you said you weren't ready to jump in completely with someone and break their heart in the aftermath, and certainly not when you were still hung up on whatever her name was. But you know what, you broke my heart anyway, you woke up my heart with no intention of ever loving me.
ADVERTISEMENT - CONTINUE READING BELOW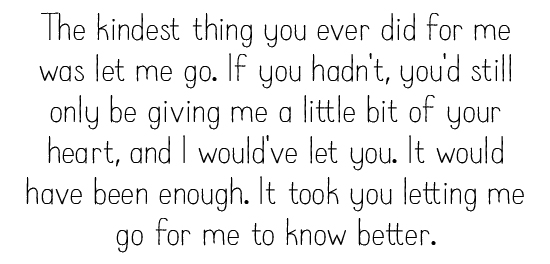 Even though you don't deserve it, I'm going to thank you, because the kindest thing you ever did for me was let me go. If you hadn't, you'd still only be giving me a little bit of your heart, and I would've let you. It would have been enough. It took you letting me go for me to know better. This is the last time I will ever feel for you, this is the last time I will let you hurt me like this and you don't even deserve to know, you will never know this letter is about you, you will never know that I loved you. I will no longer fall for your words or your gestures and now all the places and things that remind me of you, they will one by one just become the places and things they used to be before "us." I know this because some of these places and things already have, slowly fading away into a distant memory, of a time we both shared. I fell for you. Hard. Why? Because you're amazing, you're kind and smart and funny and cute when you want to be. But I know that you're no northern star, you will never be the guy who'll cross oceans for me. It hurt like hell loving you and then losing you, but I'm better for it. Maybe next time, I won't so easily confuse an obvious mistake and a total waste of time for the real thing.
READ MORE:
To the One Who Already Left, I'm Leaving You Still
To the One Who Never Mentioned Why He Was Leaving
Maybe We'll Meet Again When We're Stronger and Wiser
Sent in anonymously. Got your own story to tell? Drop us an email at candymagazine @gmail.com! We'd love to hear what you have to say. If you're lucky, you just might get published in this space, too! Please indicate if you want to remain anonymous. We're also looking for artwork and illustrations to use with the stories, so please send some in if you want to be featured!