When will waiting be worth it? When will time be right for us? When will we meet again? How do we maintain the love despite of the miles between us, the time that almost separates us like you're on Mars and I'm on Venus? How does distance makes it so hard for you and me to reach for each other's hands, to hold me in your arms, and to kiss me good morning and good night?
I don't go around collecting then select. I don't go around taking chances to see who will choose me. And if they don't, then I'll remain at your side. Baby, the moment I saw you and started loving you, I already told myself that you're the one I'll choose. And I chose to stay beside you; that choice will take effect for a lifetime. I love you, period. No whys, no buts, no ifs. I trust you so much that though I'm afraid to lose you, when someone better comes along in your life, I always think of you coming back home to me.
ADVERTISEMENT - CONTINUE READING BELOW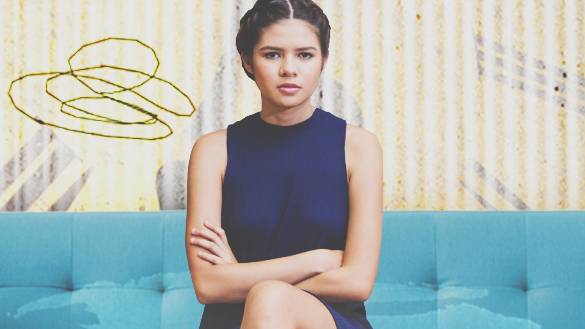 ADVERTISEMENT - CONTINUE READING BELOW
You might not be the best. You might not be the sweetest. You might not be typical guy all girls wish for. But baby for me, you're all that I need, your existence is what makes me stronger and the best reason I have to wait patiently. You'll always be the person I hope to see in my dreams each time I take a nap and sleep at night. You'll always be the guy I will look for when I'm upset, moody, and sensitive. And when you make mistakes, that's going to be fine, because you're not perfect and I already accepted that a long time ago. You hurt me and that's okay. I'm ready to give you a second chance as long as you deserve it. Maybe I'm stupid but who cares?
ADVERTISEMENT - CONTINUE READING BELOW
I love you and that's final.
READ: To The One I Thought Was The One, But Was Really Just One
Distance is nothing when someone means so much. I won't let distance and space to ruin the "us" I've always dreamed of. I built my future with you. I pictured myself waking up in the morning beside you. I planned of putting my world in yours.
You might not see it now, you might not see that I'm worth it, you might think I'm insane for putting up so much effort just to have you, but I don't care. Just stay put and watch me prove that this girl in front of you could be the best person you'll ever have in your life.
I'll wait even it takes forever. I'll wait even others say don't. I'll wait. I'll wait for God's right timing. I'll wait for my hopes to come true. I'll wait for that happy ending love story with you. I'll wait for you. I'll wait for us. I'll wait 'til distance gives way. I'll be patient. I'll be patient because I'm more than sure that I want to spend my life with you.
ADVERTISEMENT - CONTINUE READING BELOW

Hey, you know what's good about waiting? It's knowing that after all those times I've spent waiting, all those people I let go, all the pain and hurt of missing you, all those tears I cried at night... you ended up with me. You're already mine; I have you all for myself. And that makes it all worth it.
ADVERTISEMENT - CONTINUE READING BELOW
Sent by Mon Mallare. Got your own story to tell? Drop us an email at candymagazine @gmail.com! We'd love to hear what you have to say. If you're lucky, you just might get published in this space, too! Please indicate if you want to remain anonymous. We're also looking for artwork and illustrations to use with the stories, so please send some in if you want to be featured!