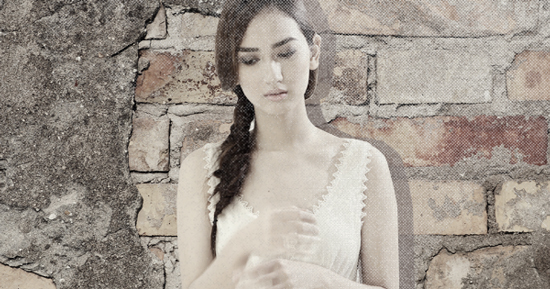 You've said numerous times that you've had enough. You've broken up with him a couple of times. Yet you find yourself coming back or giving in whenever he apologizes with tears on his face. You've acknowledged the fact that you deserve better but you still remain to be with him and settle for less.
Back then, when he does something stupid, you burst like a volcano errupting after several years of being dormant. However, instances like so have already been part of your routine that you settle for just "I forgive you, just don't do it again."
READ: The Breakup Playlist
What keeps you hanging? Hope? You're hoping that someday he will understand you? You're hoping that someday he will be ready for a real relationship? You're hoping that by staying, he will become a better person for you? Guess what, no matter how much you love him or how much pain you endure for him, you will never be able to change him. Unless, he finally acknowledges the fact that he needs to work on himself and actually change for the better.
You may be asking, "how the heck will he think of that?" Leave. Let go. He'll change if he sees what he's missing. He'll improve himself if he sees who he has been hurting. He'll figure everything out once he realizes that the love of his life, who for a time absorbed all the dilemma he has caused, is now gone and had left him with nothing but memories.
You, on the other hand, be happy that you are now free from that dying relationship. Do better things, keep yourself busy, and improve yourself even more. Now you can finally read a book without needing to check your phone every minute. You can now hangout with your without excusing yourself for his phone call. You can now enjoy your weekends all alone watching DVDs or your favorite TV Shows.
ADVERTISEMENT - CONTINUE READING BELOW
READ: If Ever We Break Up
Worried you might not be able to move on? You don't have to, at least not right away. I choose to listen to my Breakup Playlist to kill myself inside and finish all the tears I have. But I guess, that's another story. Moving on, however is not about forgetting. As they say, you never forget people. Especially those who plays or who have played a very crucial part in your life. Moving on is about accepting that things went wrong so you have to figure something out in order to avoid those experiences to kill you inside.
Move on. He may have hurt you, but he cannot kill you. Be strong not for him or for anyone else, but for yourself. Stand up and be a better you every day of your life. If at one point he comes back and you decide you accept him again, keep your guard up. Love him with one arm and keep the other to yourself. That way when he hurts you, you still have one left for yourself. Probably, one that will do the honor of punching him out of your life.
Written by Alexandra Lois G. Martinez. Got your own story to tell? Drop us an email at candymagazine @gmail.com! We'd love to hear what you have to say. If you're lucky, you just might get published in this space, too!