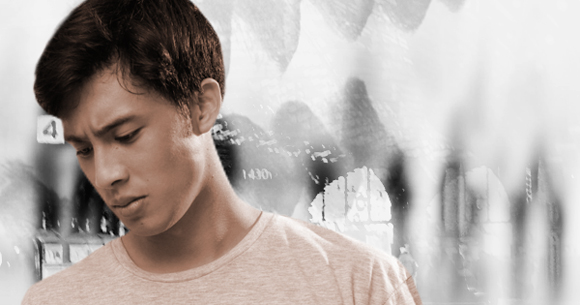 Some of my wishes, turned into reality because of you. I said to myself that I'll be better this time than I was before. You showed in some ways that chivalry is not dead. We made the best out of everything we did and went to. You told your story to me and I told you mine; family, career, problems, and relationships. You told me that maybe I'm your life-changer based on the stories I shared with you. We labeled each other as travel buddy because we both love and have plans to travel around the world. But you added that you wanted to experience it while having me by your side.
We dated for months and we were well into the stage of getting to know each other. We'd often see each other during weekdays. But we'd make up to it during weekends and sometimes holidays. You'd include me when you planned your future. We held hands as a sign of being comfortable and secure around each other. I felt you were my safe haven.
ADVERTISEMENT - CONTINUE READING BELOW
READ: She Was Once Your Friend
You told me you like me and I also confessed my feelings to you. What made me like you more is when you told me and made me feel like I'm the most beautiful girl of them all. I think it was the worst thing I could've done. I didn't know that telling you that I liked you too would be synonymous to giving you permission to hurt and leave me.
ADVERTISEMENT - CONTINUE READING BELOW
I shared with you that I've been into different relationships and the most common thing that always happens is that they do all left me hanging without telling the reason. You replied that, let's just continue what we're doing and see where our dating leads us. You also told me that you'd want to court me but I refuse because it's still not the right time and that I want to finish my studies first.
ADVERTISEMENT - CONTINUE READING BELOW
READ: An Open Letter to the Girl Who Fell for Her Best Friend's Ex

Some say, love is patient and love is kind. But as what I've experienced, it's not. We're in the same world and that's the challenge. You just left without a word and that's what hurts the most. I can't do anything because we were just dating and I don't really have the right to hold it against you because we weren't committed to each other.
ADVERTISEMENT - CONTINUE READING BELOW
Maria Patricia Larano is 19 and studying in Lyceum of the Philippines University, Manila. Got your own story to tell? Drop us an email at candymagazine @gmail.com! We'd love to hear what you have to say. If you're lucky, you just might get published in this space, too! Please indicate if you want to remain anonymous. We're also looking for artwork and illustrations to use with the stories, so please send some in if you want to be featured!