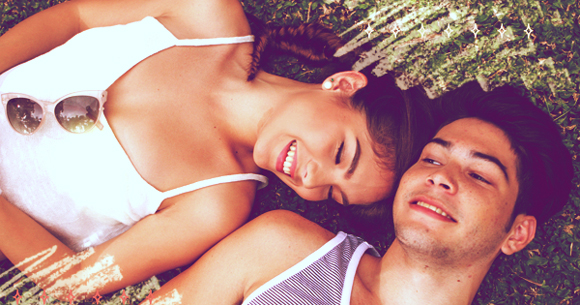 Just like every other girl, I love a good fairy tale. A happy ending where the prince and princess ride off the sunset and live their lives happily ever after. But I'd never thought it would happen to me. I wished for it, but the pessimist in me knew that fairy tales don't exist. And then... I met you.
It wasn't love at first sight. I never even paid that much attention to you. Unexpectedly, and strangely enough, I started thinking more and more about you. Your heavenly scent, your hair, your eyes and those gorgeous eyelashes that are just dreamy... that's when it hit me. I was paying attention. I started thinking about you more often, not that I wanted to, I just couldn't get you out of my mind.
Then we started talking, and you were more amazing than I ever thought you could be. You're funny, and sweet, and light. It's like I could just talk to you for hours and not get bored. I will never forget the day you told me you loved me. And as much as I'd like to deny it, I know in my heart that I feel the same.
ADVERTISEMENT - CONTINUE READING BELOW
ADVERTISEMENT - CONTINUE READING BELOW
We started seeing more of each other, we talked everyday. And it felt amazing. The more we were together, the more I felt that magic between us.
It's been four years, but that magic still lives inside us. I can feel it every day. And I know you feel it, too. With every kiss, every touch, every glance, I still feel those butterfiles inside me, fluttering wild.
READ: Dear John
We have had our ups and downs, as every relationship does. Every day, I realize how lucky and blessed I am to have you. You understand and get me like nobody else does. You know me, the real me. You have seen every flaw, and yet, you're here, still beside me. You knew what it was like to be with me at my worst, but instead of letting go, you continue to amaze me by holding me tighter.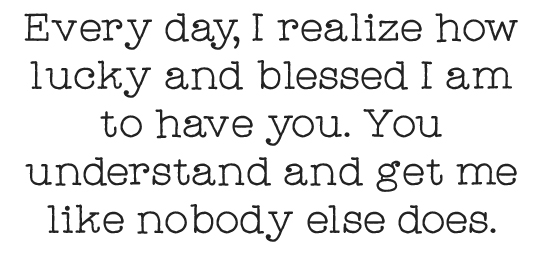 ADVERTISEMENT - CONTINUE READING BELOW
I can only hope that we can stay this way forever. I never want to be without you. It scares me to death that maybe someday you'll wake up and realize that you're tired of being patient and kind, that you're tired of being with me. But every single day you make feel like that day will never come. It's in the way that you kiss my forehead, the way you look at me like I'm the one who holds your world, the way you put one protective arm around me whenever I feel lost. The way you hold me as if it's the first time you do, the way you kiss all my worries away, the way you pinch my cheeks, the way you treat me like a prince would treat a princess.
I could probably list down all the things I love most about you in this letter, but then again, we have our lifetime ahead of us. A lifetime worth of chances for me tell you every day how much you mean to me.
ADVERTISEMENT - CONTINUE READING BELOW
Sent in by Ileen Jasmine. Got your own story to tell? Drop us an email at candymagazine @gmail.com! We'd love to hear what you have to say. If you're lucky, you just might get published in this space, too! Please indicate if you want to remain anonymous. We're also looking for artwork and illustrations to use with the stories, so please send some in if you want to be featured!