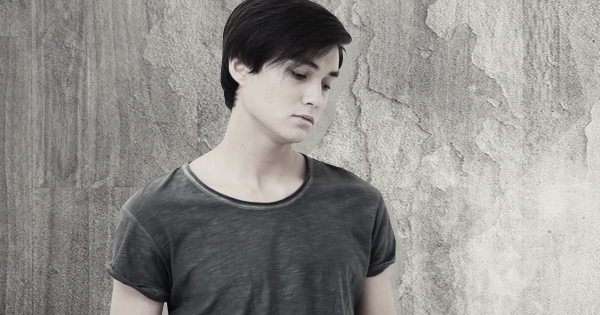 Second chances are so hard to give, but when you love a person, you'll believe he'd change for you. You'll believe that the second time will be better for the two of you. You saw it coming but you chose to give it another try because you love him, and you'd rather lose your pride than lose him.
Then suddenly, things are okay again, like how it used to be—butterflies in your stomach, crazy in love, you're happy again. But things changed, he is distant again, like how it used to be—you fight because of shallow reasons, he's lying to you, you forgive him, then lies to you again.
READ: To the One I Let Go
It's crazy how the word "sorry" changes me. I always say "No, not anymore," but when he comes back chasing me with his bucket of sorrys, I change my mind and say "Okay, another chance. One last chance". I can't remember how many times I said "One last chance." Three, four, five times? Who cares? I love him and I can't let him go.
But there came a time when I realized that our relationship was a hopeless case. We fight even when there's nothing to be mad about. You stopped making an effort. I started accepting your lies. We just... changed.
I said goodbye not because I wanted to remove you from my life but because we needed to be away from each other so we could feel how important we were in each other's lives. I never heard anything from you, not a goodbye nor an okay. I expected a chase, or multiple text messages saying how painful you're feeling because you lost me. I wanted you to realize how much you love me, I wanted you to tell me how much you do.
ADVERTISEMENT - CONTINUE READING BELOW
I thought love will be sweeter the second time around. Boy, was I wrong. But the second chance taught me so much, and I have so much to thank for: Thank you when you left me for the first time, because that was the first time I knew how hard it is to chase someone and look completely stupid in front of everybody and ignore what other people say because love is always worth fighting for.
Thank you for coming back when you left me, because when you came back, I got the pieces I lost when you left back together and somehow I was happy again.
Thank you for leaving me for the second time, because then, I realized that love is not always worth fighting for. I always thought I lost you but then I realized that I lost myself while I am with you. I am now living my life without you and I'd like to thank you for giving me a chance to be free to meet the right one.
Written by Ayee Villalon. Got your own story to tell? Drop us an email at candymagazine @gmail.com! We'd love to hear what you have to say. If you're lucky, you just might get published in this space, too!