Features
From Our Readers: To the One Who Faded Away
One day, you suddenly disappeared.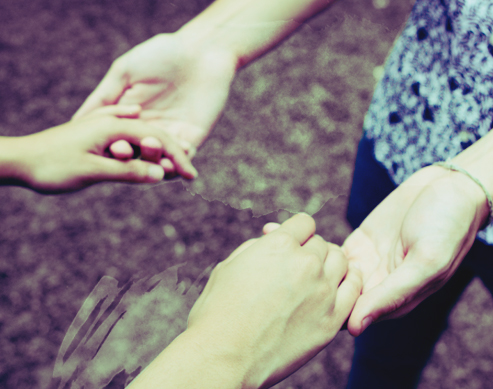 ART Trixie Ison
It's been a year already and I still have a hard time completely letting you go. How often do you get a chance at this once in a lifetime love?
Being with you made me the happiest girl in the world. You made me feel secure and truly loved. I'm so grateful for having you in my life. I loved you. I really loved you. I know that you did, too. And I know that somehow I made you happy.
READ: To The One Who I Thought Wanted to Stay, But Left Anyway
One day, you suddenly disappeared. You stopped answering my calls and messages. I waited for you to finally reappear back into my life. You did. You finally did. But it was as if we were never in a relationship. What happened? We almost never fight but when we do, we make it a point to fix whatever problem there is. Did you just give up just like that? Three years. We were together for almost three years. How could you just disappear into thin air? After two months of silence, here you are talking to me as if we were never in a long term relationship. I tried so hard to fix our relationship. But every time I brought it up, you ignored me. I got tired of trying because I knew I couldn't fix it by myself. I decided to write you a letter, my last effort.
ADVERTISEMENT - CONTINUE READING BELOW
Seeing you last month has brought back my feelings for you. I was so tense when you first approached me and gave me a hug. This is how I knew that I was not yet completely over you. We would have small talks, asking each other about life. I looked at you with hope in my eyes, because you were still you. You are still the same person I fell in love with almost four years ago. You still give me butterflies in my tummy. You still make me smile until my cheeks hurt. There were moments that I thought that there were still sparks between us. Or maybe it was just the alcohol starting to kick in. Either way, I enjoyed being with you that night even just for a little while. You gave me a hug and kiss goodbye before we went our separate ways. I wish that this moment didn't end.
ADVERTISEMENT - CONTINUE READING BELOW
I constantly think of you and the times we spent together. Re-reading our old conversations has become a bad habit of mine. You appear in my dreams every now and then. I still love you. I don't think I will ever stop loving you. That's how it is with all first loves, at least that's what they say. You are the best thing that's ever happened to me. I am truly grateful. I promise I won't forget. You were worth the fight.
I hope you're happy.
READ: To The One That Got Away
Written by Trisha Cruz.
Aside from electricity and water, here are some essential subscription services you can divide among you and your dormmates.
#TalaNation on a different level!
Showing vulnerability doesn't make you less independent.
I was young, supposedly halfway through my first college degree, working several side hustles to pay the bills with zero savings.
You don't have to splurge a lot on an expensive model for its high-quality camera to get started with vlogging.
Straight from Lana Condor and Noah Centineo, no biggie!
Just like in your darkest times, your college friends were there with you during the best days of your life.
Pasig City government aims to allow more scholars to have free tuition and higher incentives.
The last remaining speakers of a dying language wanted help to preserve their heritage.
The Big Bad Wold Book Sale is back for its third year!
Unti-unti ka na ngang nakaka-move on, nagkakapera ka pa.