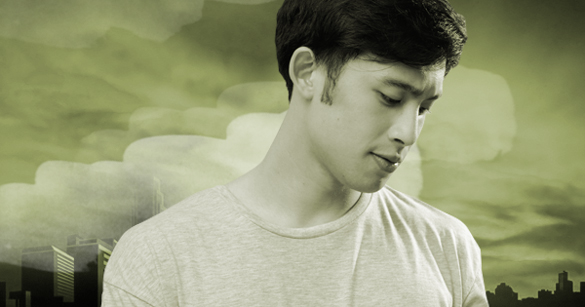 In my life, I've fallen in love two times. I told you about one. I told you how I would wait for him to call or text at night. I would think about him literally every minute and hope he thought of me, too. He moved so time differences were huge. And as I talked to him, I started to talk to you.
You made me laugh when he made me cry. And my smile when I wanted to die. You were already taken and only cared when I was alone.
But we were both left around the same time. I was devastated and still hopeful that he would realize he made a mistake and come back. But you were weak. I have never met someone so upset. I consoled you, you consoled me. It was strange but us both being so alone we found each other. And when we lost faith in trust , we trusted each other. We shared our heartbreak and our exes' betrayal. Two stars in the night who found each other closer every night.
Though he betrayed me, he was once my love. I never lied to you, B. I don't think I can. But you, you haven't realized I love you. And my heart still aches so I may not know what to do with these feelings but I I don't doubt they're real.
READ: To the One Who Left Me
I care about you. If you need me I would be there . I would never let anyone hurt you. I was furious hearing about how she treated you. You're a great person and for a long time I've tried to help you realize that. You say negative things about yourself and it infuriates me that you feel that way. We have such a great sense of humor and when I sit next to you I can't stop laughing.
ADVERTISEMENT - CONTINUE READING BELOW

You don't realize I love you because you're still broken . I hope you realize we belong together, because I can't stop thinking of you. And if you can't realize it than realize how great you are. Go off and find someone else. But please, just be happy.
Sent in by Jessica Rosario. Got your own story to tell? Drop us an email at candymagazine @gmail.com! We'd love to hear what you have to say. If you're lucky, you just might get published in this space, too! Please indicate if you want to remain anonymous. We're also looking for artwork and illustrations to use with the stories, so please send some in if you want to be featured!