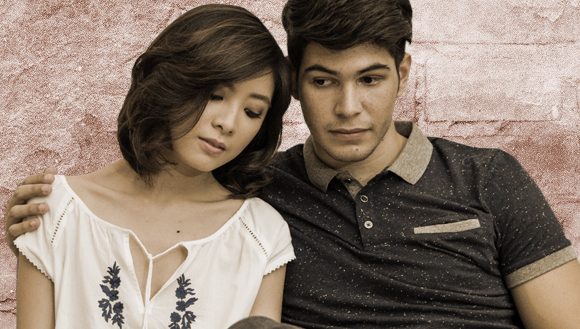 We were each other's almost. I liked you when you had someone, you liked me when I finally decided to move on from you. We were the perfect case of bad timing, and me saying this is quite unexpected, since I ultimately believe that there is no perfection in this world.
We were impossible. We decided to give it a try, only to retract a few minutes later. We were in a rut, in a vicious cycle where the end was always both of us hurting. We were very much okay for each other, but I didn't want to settle for okay. And I know you didn't want that either.
We were in different worlds, although we got super close with each other this year. I was in this university and you'd be just around the corner. You have your traditions, I don't. You were blessed with great looks and although I am very much outspoken about my looks, I know I am not. Everything's just so complicated; we were twisting to fit each other's mold.
ADVERTISEMENT - CONTINUE READING BELOW
I know how much we both hate what ifs and what could have beens. Those were our pet peeves; not knowing what would happen if we took the other road, but as much as we hate to admit it, we are each other's what if. We would always wonder what could've happened if we weren't cowards because, let's face it, it will never ever happen. We've been dragging this way too long and we're both overdue.
ADVERTISEMENT - CONTINUE READING BELOW
But for me, you'll always be the guy who got my heart with your black Star Wars shirt, the one who always helped me with my Physics problems, the one who always sent me food photos in the middle of the night (still cursing you for this), the one who always comforted me whenever my crying periods start even though we were miles apart. You will always be my always, but sadly you can't be my constant. Please do remember that I will always be the girl who would edit your English papers, the one who would send crazy selfies, the one who ogled at you that one night because of your shirt.
ADVERTISEMENT - CONTINUE READING BELOW

I still remember that one moment when you told me you loved me and you asked me to sayit back. I did, because I really did—I still do. But we both know that it isn't enough. We weren't enough. We always knew there was something missing, and we will always look for that something. Why settle for something incomplete? You deserve the best, and I know I do, too.
ADVERTISEMENT - CONTINUE READING BELOW
I always thought that our relationship was a semicolon, but we actually marked it with a period a long time ago.
Written by Elle David. Got your own story to tell? Drop us an email at candymagazine @gmail.com! We'd love to hear what you have to say. If you're lucky, you just might get published in this space, too! Please indicate if you want to remain anonymous.