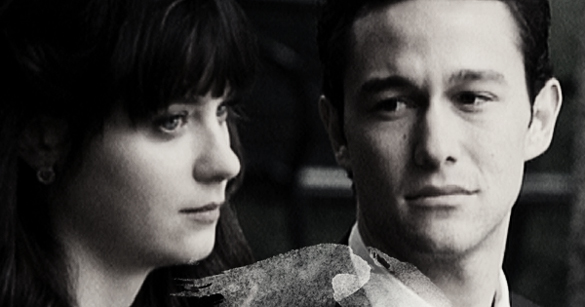 I know it's too late to say these things but I hope that someday you find it in your heart to forgive all the things I did, all the things I did not, and all my petty reasons for leaving.
There is no valid reason, exactly. But what I feel now is different. Look, I've changed. And the worst part is that I've accepted entirely the fact that we've grown apart. I unfairly moved on ahead of you because I was quite certain that somewhere in the middle of our normal days, we were just going to fall apart and end up miserable with each other. This is the reason why I broke up with you.
I've thought of so many things before leaving. It hurts so much to know that we both are okay with not seeing each other for a month or two. It hurts to think that I let you hurt me with words I never thought you'd say whenever we fight. I regret the times I've become complacent to myself and let you do things against my will just to make our relationship work. I've hated changing myself just to fit you—for you to be happy. To be honest, I got terribly obsessed with being the perfect girl for you because I know that you deserve only the best.
ADVERTISEMENT - CONTINUE READING BELOW
ADVERTISEMENT - CONTINUE READING BELOW
But forcing yourself to become someone else, refraining yourself from doing what makes you happy, and not loving yourself make you nothing, and worse, numb. Until it comes to the point where you realize that it's enough. It will all suddenly fall apart, and before you know it, it can only be fixed by time and distance.
READ: My Heartbreaking Journey
I know and trust that time will heal our wounds. I'm sorry if you have become so comfortable that you thought I would never leave. I'm sorry if I broke my promise. I just wanted to say that you were the best thing I've ever had. But now things changed—I've changed. I hope that these words would be enough to make you let me go and move on.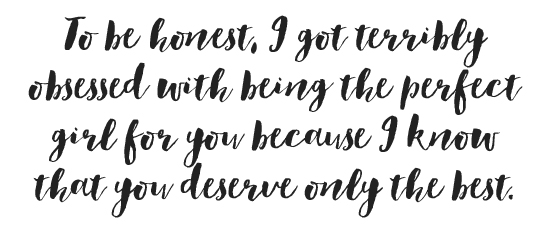 ADVERTISEMENT - CONTINUE READING BELOW
Thank you for all the things you've done for me. Thank you for the love and care. I'd never be this strong and brave without you.
READ: To the Guy Who Can Fix and Break Me at the Same Time
Alodia Reniva blogs at heyalodia.net. Got your own story to tell? Drop us an email at candymagazine @gmail.com! We'd love to hear what you have to say. If you're lucky, you just might get published in this space, too! Please indicate if you want to remain anonymous. We're also looking for artwork and illustrations to use with the stories, so please send some in if you want to be featured!