Features
From Our Readers: To The Man I Will Love at the Right Time
Whatever happens, just know that I will still be here for you as a friend.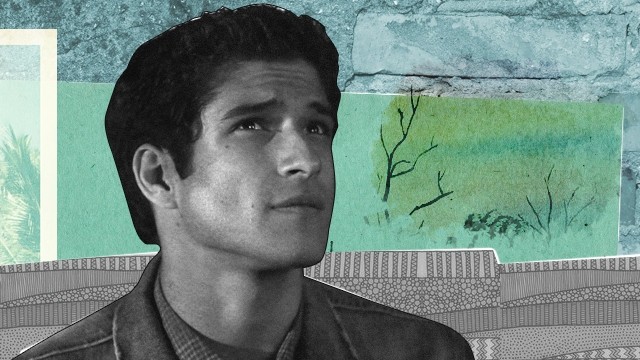 ART Trixie Ison
Back then, I was contented with the mutual feelings I have with someone else for a year or more. But the problem of our so-called "relationship" is: he doesn't periodically communicate with me, which seems so normal to him. I felt ignored and unimportant. In the earlier stages though, I always reminded myself to understand his mushroom-like attitude, but just like anybody else, I got tired, too. My problems were all piled up and I couldn't believe the fact that he was slowly becoming a part of it.
Until one morning, I woke up, and forgot about everything and felt nothing. I became depressed and wanted to be isolated from everyone, including my friends and family. I faked smiles, I would get angry, or I wouldn't react at all. I asked space from him and told him that I didn't want what we have anymore. He thought that I was only joking, so I left him hanging for a while. When he realized that I really am serious, he started to make me feel important. But guess what? My feelings have found their way outside my heart. It was already too late when he attempted to have me again. And then you were there.
ADVERTISEMENT - CONTINUE READING BELOW
CONTINUE READING BELOW
Recommended Videos
I remember how our fling started. It was all about eye contact. Every time I looked at you, you were already looking at me. We sometimes even locked gazes and smiled. At first, nothing else was serious, because we didn't even know each other personally. Then time came when we started to get to know each other's stories and other stuff about ourselves. You would usually tell jokes that you like me, and say sweet things that gave me the butterflies in my stomach, but we both knew that we were doing something wrong. I wasstill in a complicated "relationship," while you, somehow being well-known at school, a number of people knew that you had been desperate for a girl who did not like you back for a year already.  I hated you for making me feel like I wasjust a rebound, that you could use me to cover up your feelings for this girl who was neglecting you. I hated myself for unintentionally falling for you. I hated myself for not knowing if you feel the same way, too. I needed to fix what was wrong.
ADVERTISEMENT - CONTINUE READING BELOW
When I insisted that you temporarily stop talking with me, you reacted in a way that I did not expect. You kept on asking why was I doing this and what was the reason behind my actions. By that, I assumed that you already cared for me. But I decided not to admit my feelings for you just yet, because that would definitely jeopardize our reputations when others hear about us, which I didn't really want to happen. I'm still lost, and I wouldn't know what to do if it happened.
I need to get myself out of any hindrances first before taking a step forward. As of now, I've made some plans for myself. I know that I need to leave the one I used to love because I will hurt him more if we will not have any closure for our relationship. Besides, he deserves someone better than who I was to him.
ADVERTISEMENT - CONTINUE READING BELOW
Hey, if you ever get the chance to read this, I'm apologizing for what I'm going through. I need to turn my back for a while and love myself. And if destiny chooses to bring us together in the future, then so be it. I hope that you clear your mind as well before the coming year arrives. I promise to get back to you, either bringing the good news or the bad news. Nevertheless, whatever happens, just know that I will still be here for you as a friend.
Yes, let us start all over again.
Sent in by JLFT. Submit your feels, too!
"When I saw Jane, I said, she's special."
This fringe looks good on everyone, I promise!
It turns out, she was pregnant when she walked down the runway for various big-time designers.
"I was failing Interior Design and was so close to getting kicked out of UST, so English Language Studies was a lifeline. I took it."
Because we still can't get over Son Ye Jin and Hyun Bin's confirmed dating status!
Love anything with strawberry flavors?
They're proof that it's okay to follow your own timeline for success.
It's called going green on the internet.
The country might follow price increases in the US and other territories.
From The Candy Bulletin Community