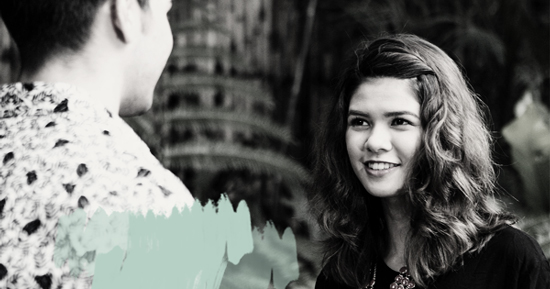 On the evening aftermath of my eighteenth birthday party when everyone started heading home, a few of my friends and I decided to stay a little bit longer to catch up. We stayed until the staff of the venue where my party was held started cleaning up and closing.
My house was just a few meters away and in search for more fun together, we all decided to walk home. The idea of walking home was nice if I weren't wearing 4.5-inch stilettos.
Exhausted and high from an evening of music, dancing, and laughing to our heart's content, I decided to take my heels off to walk home barefoot. Then, the most unexpected but by far the sweetest thing a guy could ever do to me happened. My ex-boyfriend (during my birthday up to present) took off his sneakers and let me wear them. I wore his shoes, he carried my heels, and walked home by my side barefoot (he wore socks but you get my point).
So here's to that guy who walked barefoot just so I wouldn't:
I know that you would have done the same thing for me even if it wasn't my birthday because that's the kind of person you are—opening doors for girls, offering the elders a seat, and carrying your friends' books. You look for the good in every thing and look beyond the bad in everyone. You are a living proof that chivalry is not dead and that it is alive in the heart of every modern day guy.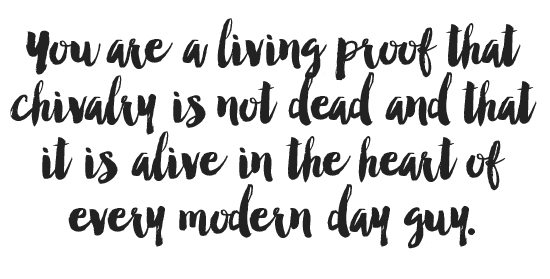 ADVERTISEMENT - CONTINUE READING BELOW
I was lucky enough to have been loved by you at some point in time and that even though things didn't work out between us, we remained good friends looking after each other's backs. I will always be grateful for that.
I'm sorry that I couldn't give you the kind of love that you deserved, but I hope that the next girl you love, the next girl you offer your shoes to just so she wouldn't walk barefoot would refuse the kind gesture and instead walk barefoot with you.
Written by Erika Julien Clar Chaves. Got your own story to tell? Drop us an email at candymagazine @gmail.com! We'd love to hear what you have to say. If you're lucky, you just might get published in this space, too! Please indicate if you want to remain anonymous.