Features
From Our Readers: To the Guy Who Picked Up the Broken Pieces
I didn't want you as a rebound because that would be so unfair to you.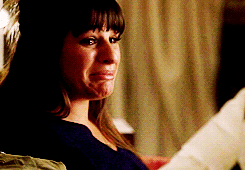 Someone told me that it would be easier to move on if you had someone new. I was repulsed at the idea, thinking I could do it on my own. I've always been against going on the rebound and using other people to forget the hurt.
I knew I could fix myself without the help of someone who would later on break me again. I continued living the ghostly life I've been living after losing the love I've hold on to for years. I thought I didn't need help. I thought I could go through it alone. But then there you were. The messy hair and the blue backpack, that's you.
You've been a longtime friend and it never crossed my mind can be more than that. I admit I had a crush on you but I left it at that. Yes, we talked then but now we talked even more often. You started walking me home. You spent more time with me. You took care of me. You made me feel special. Right then, I felt I needed you. I felt the same nauseating feeling I felt when I first fell in love. That scared me, so I took a step back.
ADVERTISEMENT - CONTINUE READING BELOW
CONTINUE READING BELOW
Recommended Videos
I didn't want you as a rebound, because that would be so unfair to you. I wanted to push you away, to tell you to run away from me. Run away from that hurt that I may cause you by not being able to move on. I tried pushing you away only to realize one thing.
I've fallen in love with you and I want you in my life.
I came back to you and thank God you were still there, patiently waiting for the right time to get into my life. You didn't even care when I told you that I'm in an awful lot of mess. You didn't care. You stayed. You stayed and waited for me to open my heart to you.
And so I did. I threw all my fears away and leaned onto you. You helped me fix myself. You helped me be whole again. You taught me how to love again. And I could never be more thankful to you.
ADVERTISEMENT - CONTINUE READING BELOW
READ: I Loved You
A year has passed and I'm glad I chose to be with you. Now we've come a long way and I still fall more in love with you everyday. I couldn't be more thankful for you. Thank you for saving me.
Thank you for being there when I thought everything was lost.thank you for proving me wrong when I doubted myself of not being good enough for anybody. Thank you for holding my hand when I thought that all hope was lost.
Thank you for picking up the broken pieces. I love you.
Written by Kate Diesta. Got your own story to tell? Drop us an email at candymagazine @gmail.com! We'd love to hear what you have to say. If you're lucky, you just might get published in this space, too!
His tweets are forever benta!
Big Boss is back-now as a pilot slash space debris salvager and a lawyer slash Italian mafia consigliere!
She found out about the casting call through Facebook.
Their songs are perfect for days when you need a little pick-me-up!
It's a local pottery studio located in San Juan.
The three movies are filled with them!
Here's what you need to know.
Plus, other things to know about the content creator and entrepreneur.
It comes in three different colors!
Professionals in data science and analytics are in major demand in the Philippines.
From The Candy Bulletin Community