Features
From Our Readers: To the Guy Who Never Jumped Over a Puddle For Me
I crossed an ocean for you.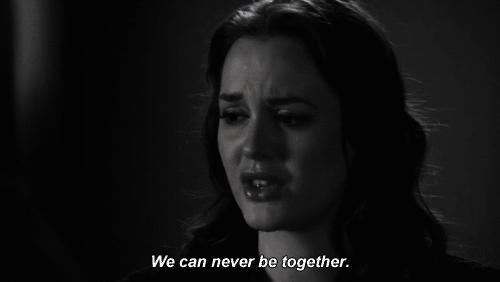 PHOTO The CW
They will always say that I deserve better. But my heartbeat always sounded sure that you're the best spacer who ever occupied its love chamber.
"Four years ago" becomes "a few weeks ago" whenever I re-read our old messages. It brings me back to the fantasy I built for years. Those cheesy text messages, almost every hour popping chat boxes, unlimited calls, neverending "two-fies" and your everyday assurance of love made me brave enough to break every rule, forget every other person and give up almost everything just to be with you.
"You and me against the world," others may think this way. Maybe, but that only lasted few months for you, and it took me years before I decided that it was just me. Years of fighting for us made me realize that the hardest battle to win is for someone, who little by little, drops the sword as he sees you bleed in every failed attempt to succeed.
ADVERTISEMENT - CONTINUE READING BELOW
We were happy. In those few months, we were. You'd come up to me on your lowest day. I'd be more than willing to nurture you with love as that is the only language I knew every time I looked at you. I love your eyes when they smile. It'd be the death of me to see them sad. We would hang out and chill for a while, until both of our worlds got tangled together. As long as we are together, I'm deaf of any objections. I'm blind of imperfections. I'm guilty of tolerating the pain of having you, but not having you at all.
CONTINUE READING BELOW
Recommended Videos
We were happy. We were until problems started crossing our paths. I still remember the time you held my hand. I thought we'd fight together. Sadly, you held my hand and turned your back on me so you can hide behind my shadows. Still, I held on.
ADVERTISEMENT - CONTINUE READING BELOW
We were happy. Those memories kept me holding on. I hold on because I can't stand the fact that I'll lose you. I hold on even though I know that you're already drifting away from me. I hold on because I love you too much that I'm afraid I will lose myself all together without you. It's funny how brave I am fighting for us, but I was too scared to have my heart broken upon taking the very first step away from you.
We were happy. I guess that's too much of a memory now. We had our chance. I've done my part. I had my best. I'm happy enough.
I'm now smiling as I look at my feet and remember that I was able to defy oceans for your love. Rising from the ground alone, after every fall from those ridiculous jumps to win you, made me stronger. I am brave enough to move forward.
ADVERTISEMENT - CONTINUE READING BELOW
Today, I'm crossing the last ocean for you by breaking my heart and letting you go.
Written by Aicee Dee. Got your own story to tell? Drop us an email at candymagazine @gmail.com! We'd love to hear what you have to say. If you're lucky, you just might get published in this space, too!
Yup, a million girls would really kill for this job.
They have unique beverages you won't see in most coffee shops.
These organizations strive to raise awareness and initiate change in their various advocacies.
We love the cartoony details!
Here's the story behind FASH.
Time to unwind with 1/2 of the Gaya sa Pelikula love team.
Everyone has gone digital.
She's playing the role of Star Vixen!
I didn't know I needed this until it came out...
They share tips and stories of their ups and downs to motivate you throughout the process.
Bookmark these fashion formulas to make the most of your one-piece swimsuits all year round!
From The Candy Bulletin Community