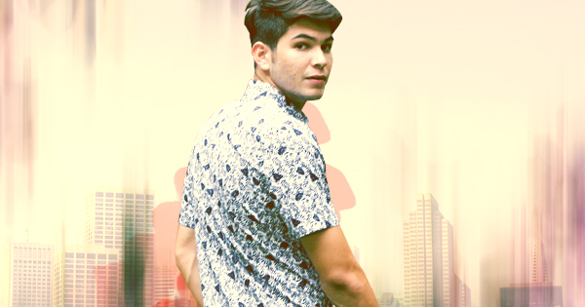 When you're young and still have a lot to figure out, you tend to get overwhelmed with all the changes happening around you. You're in college and surrounded with different people, you face dilemmas adjusting in school and trying to figure out who you want to be. There are so many things happening all at once that more often, you can't think for yourself and simply go with the flow. You're stuck between staying in your comfort zone, hanging out with the same set of friends or going against conventional and setting out for new adventures. All these things could sometimes lead to confusion and doing the wrong choices which was exactly what happened to me, to us.
You weren't just my first love then, you were my best friend and all those years we spent together were some of the best memories I'll ever have. We promised each other to stick together no matter how much different it would be being apart and I believed it could work. We made it through high school, so I thought it wouldn't be as hard in college but I guess I was wrong. You left when things got hard. You left during those times when I was so confused about myself that I second-guessed everything I once knew. I needed you so much. I needed you to be there when I was curled up on the floor and crying my heart out. You were supposed to be my anchor and my pillar, but you walked away and chose her over me.
ADVERTISEMENT - CONTINUE READING BELOW
Things just crumbled down. I was such a wreck. I felt like a hurricane without any direction, just floating around bringing chaos around me. As much as I wanted to blame you, I couldn't because I know I had my fair share of mistakes. I wasn't at my best at that time. But when you really love someone, you're supposed to stick by them even at their worst, right? And you didn't. Like I said, I still couldn't blame you. Maybe you got tired of the mess I put you through. If I could change anything, it would be the way I took you for granted. We were so young that time, I guess and I understand that you had your own issues too. But the fact that you had to lie just to break free of me was the worst thing. I just wished you simply told me the truth the moment I asked for it.

I was so lost for a long time and indulged in things I knew only made things worse: partied here and there, got drunk on booze, hung out with people I knew were not good influences, and many more. I did it all to forget the pain, to forget my need for someone like you again. It went on for a while until I finally got tired and realized I needed to be better. I needed to prove myself to you. I turned my life around trying to make you see that everything I was, most especially the negative parts, were only a phase. I got right back on track in school and built healthy friendships with people who encouraged me to be better. At first, it was only to make you see I've changed but later on, I forgot about proving anything to you. I got better for me and as time passed by. I learned so much.
Right now, I know I still haven't figured out everything, I still got quite a long shot. But at least, I can say that I've grown and matured because of everything that has gone wrong in my teenage years. I became my own anchor and pillar. I became stronger and ready to face heartbreak that would come my way. It was all thanks to you, thank you for leaving, I am so much better for it. I hope you're also happy now. We both deserve to be. And even though you left during the time I needed you most, I forgive you. What I know for sure is that everything happens for a reason. It might not be clear as day now, but sooner or later everything will make sense. I guess all those struggles I went through was for the sole reason of teaching me that I can go through life without totally depending on anyone and that I could stand on my own. I'm sorry for all the times I hurt you. I hope all those great memories won't anymore be tainted with the bad. I am okay now. I pray you are, too.
ADVERTISEMENT - CONTINUE READING BELOW
Written by Carol Paulene G. Tudence. Got your own story to tell? Drop us an email at candymagazine @gmail.com! We'd love to hear what you have to say. If you're lucky, you just might get published in this space, too! Please indicate if you want to remain anonymous.