Features
From Our Readers: To the Guy Who Has Always Had My Heart
Please believe me when I say that I love you, always have and always will.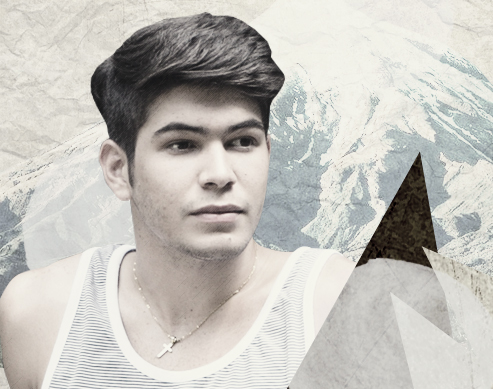 ART Trixie Ison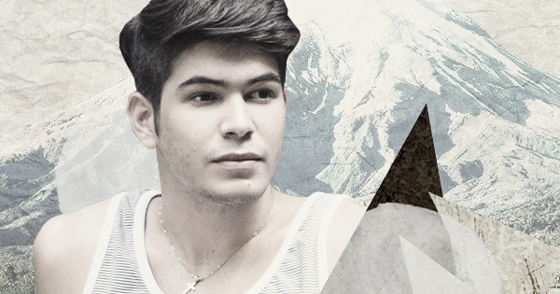 "Please believe me when I say that I love you, always have and always will."
These were the words that I wanted to say to you but couldn't on our last day of school. I don't know why I didn't say it, I guess it was the fear of you rejecting me, being angry at me when I was the one who ended our relationship. I was the girl who broke your heart without even saying why. I guess that was why the next years of waiting for you in pain and suffering happened. I deserved it because it was my karma.
"When you want something, the world conspires in helping you to achieve it."
A quote by Paulo Coelho I've always believed in. I always wanted you to look at me, to see me the way I always saw you. I saw you as someone who showed me how to love and my capability to love someone. I saw you as someone special to me even if I kept my distance. For so many years, I yearned and hoped for you to notice me, even if it was just a glance, a brush of your hand against mine, or accidentally bumping into you on the streets. Through these years, this quote was the one that made me believe that as long as I wished for something, really hoped for it, I would be able to get it and that the wait would be worth it.
ADVERTISEMENT - CONTINUE READING BELOW
CONTINUE READING BELOW
Recommended Videos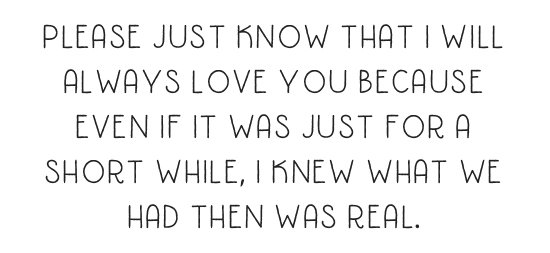 But somehow, in some way, that never happened. I guess I lost my chance, I lost it when I chose to throw away the love you had for me. At that time, I didn't know what I had, how important you were to me. I thought that what we had would go away but I was wrong. It may have gone for you, but it didn't for me. For the next years after that, I only saw you.
ADVERTISEMENT - CONTINUE READING BELOW
You might be wondering why I never told you. Well, it was because I was weak and I was so afraid of what you'd think. I don't know what it was, but maybe I felt like I didn't deserve you. Maybe it wasn't meant to be. Maybe the universe never planned for "us" to happen again.
It's okay, but please don't hate me. I'll be all right. I think my mind has long made peace with the fact that I'll never have you, it's just the heart that's very stubborn. Please just know that I will always love you because even if it was just for a short while, I knew what we had then was real.
Sent in anonymously. Got your own story to tell? Drop us an email at candymagazine @gmail.com! We'd love to hear what you have to say. If you're lucky, you just might get published in this space, too! Please indicate if you want to remain anonymous.
ADVERTISEMENT - CONTINUE READING BELOW
Aside from the overall rankings, THE also provides rankings by subject.
The solo artist posted the announcement on Twitter.
Here are eight things to know about the former PBB Teen housemate.
Find one that can suit your *existing* room aesthetic.
According to Inka, their business burned down so she had to drop out of high school and start working early.
Sneakerheads, you wouldn't want to miss this!
She had to learn to be more resourceful to get by.
OMG, it appears like she was also Gong Li's double!
From The Candy Bulletin Community