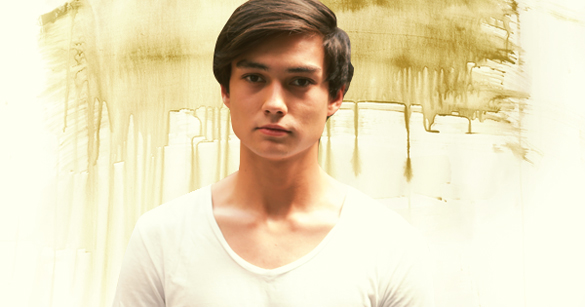 We've been friends for so long. I like you. You know I like you. It's always been hard for me to express myself, but for the first time in my life I built up the courage to, because I was so sure of you. You never really said you liked me back, just that I'm special and that you value what we have. And I really did feel special. What we had felt special. We had conversations I've never had with anyone else. I thought we were building our own world.
I saw a picture of you on Instagram holding another girl's hand. I don't know how to explain what I felt. I told you what I saw, all sad and pathetic. I wanted to leave. You told me you didn't know what to say, you said I'm a true friend and I'm almost like family to you. That word: Family. You didn't want to risk our bond, you said. You want everything to be the same; you don't want to lose me. You want me to stay.
After that conversation, I didn't know how it would ever be the same for me, for us. After all the things I imagined for us together, after believing that what we had was more than what it seems, now that my heart is broken, how would I even know how to act around you?
You want me to be there for you, to continue being there for you as I see you with somebody else. You were asking me to stay, not even considering what it would be like for me, how it will keep breaking my heart. That's really selfish of you. In my head I screamed, "This guy is crazy selfish!" I wanted to scream it at your face.
ADVERTISEMENT - CONTINUE READING BELOW
But I didn't.

I didn't because although it was selfish of you to ask, deep in my heart I wouldn't want to lose you as well. That if that's the only place for me in your life, I'd still gladly accept it. Not for you but for myself.
It's okay, I guess it's not your fault you don't feel the same way. So I'll stay. I'll be here for you. I promise you, I will always be here. Right now, I'm trying my best to act the same, but my heart is having a hard time keeping up.
I don't really want to say I love you. I probably never will. If this ever reaches you, please pretend it didn't. I'm only writing this because I can no longer keep it all to myself.
Sent in anonymously. Got your own story to tell? Drop us an email at candymagazine @gmail.com! We'd love to hear what you have to say. If you're lucky, you just might get published in this space, too! Please indicate if you want to remain anonymous.