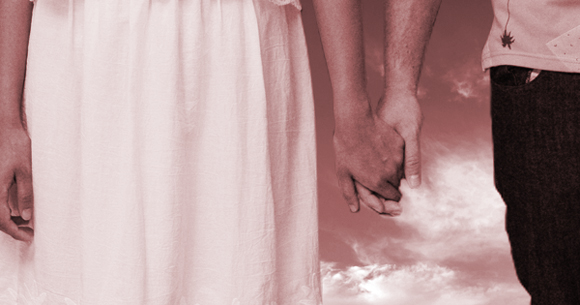 I tried my hardest to forget you. I tried not to remember all the things we did together. I tried to suppress all the pain I was feeling. I tried not to cry whenever I hear our favorite song. I tried not to text or call you whenever I miss you. I really tried hard not to do all these things. And up until now, I know I'm still not that strong to accept the fact that you were no longer mine and everything between us ended that way.
But every single day that passed still haunts me since the day you told me you fell out of love. You wanted to end "us," you weren't happy anymore, and you love someone else. I wanted to ask you "What went wrong?" "What happened to us?" "What have I done wrong?" There were many questions I wanted to ask. I wanted to tell you what I really felt but you weren't there to listen. You were no longer there to listen to me.
ADVERTISEMENT - CONTINUE READING BELOW
I wasn't ready to let you go. It was hard to accept that I needed to move on because you weren't happy anymore. I have spent so many nights crying and asking myself so many questions. I needed answers. I needed an explanation.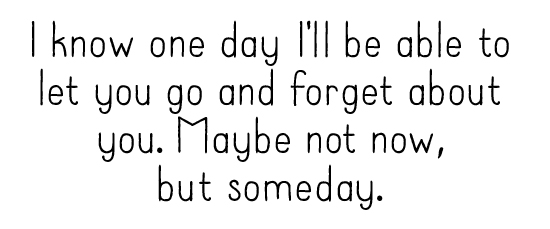 I tried to talk to you and to reach you. But fate wasn't in my favor Every time I'd see you, you were with her. You were making her smile like what you used to do for me. You were trying your best making her laugh like you used to for me. You were holding her hand like you used to hold mine. And in that moment I realized that yes, we're over. Maybe I just needed to see this, you and her together. That's the only thing I needed: closure. A closure that doesn't need for us to talk but a closure that I needed to see you've moved on.
ADVERTISEMENT - CONTINUE READING BELOW
I know one day I'll be able to let you go and forget about you. Maybe not now, but someday.
READ MORE:
To the Person Who Just Left
The Things I Wish I Told Him
The Letter I Will Never Send
Sent in by Christina Joya. Got your own story to tell? Drop us an email at candymagazine @gmail.com! We'd love to hear what you have to say. If you're lucky, you just might get published in this space, too! Please indicate if you want to remain anonymous. We're also looking for artwork and illustrations to use with the stories, so please send some in if you want to be featured!