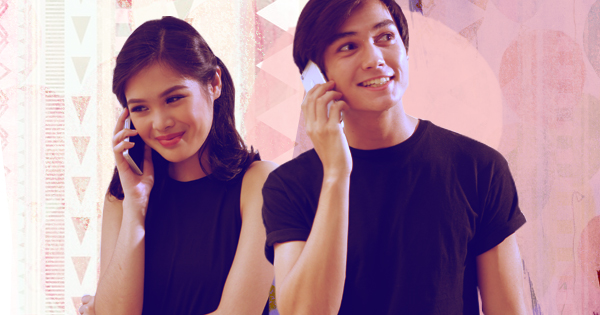 They said that you shouldn't trust strangers especially when you meet them online. They're dangerous, they said.
But what if, some of them aren't?
Here's my story. It started the summer when I turned 19 and fate crossed our paths. We talked and talked and talked. We opened up to each other. We talked about our crushes and idols. We gushed over sweet nothings and everything. We talked about the Queen and everything English. We talked about Billy the Cat and even the plants outside your house.
READ: 5 Things You Can Do Online With Your Long Distance Bae
And then after a year and a half later, I fell in love. With a complete stranger I met online.
You became my everything. You accepted me for who I am, emotional baggage and all. My breakdowns here and there, all the ups and downs—you were always there just a phone call away. I told you, that if it gets too much, you have my permission to give up on me. But all you said was, "you're crazy if you think I'm giving you up. I've struck gold with you, why would I ever leave?" I still remember when you told me that you loved me with your adorable British accent. FaceTiming while studying for your finals and on your birthday when your Mum ran up to your room just to hand you my letter. You said "2 weeks was worth the wait."
People would say I'm crazy for staying. Staying and being loyal to a person who's not even here. Distance is nothing when you're always there and love each other. Long distance relationships will never work if you're not putting any effort into it.
ADVERTISEMENT - CONTINUE READING BELOW
I know, I know. It's kind of impossible. UK and the Philippines? But look at us, we made it.
Three years and counting, my English man. I can't wait to finally see you next year.
Written by Tricia Mae. Got your own story to tell? Drop us an email at candymagazine @gmail.com! We'd love to hear what you have to say. If you're lucky, you just might get published in this space, too!