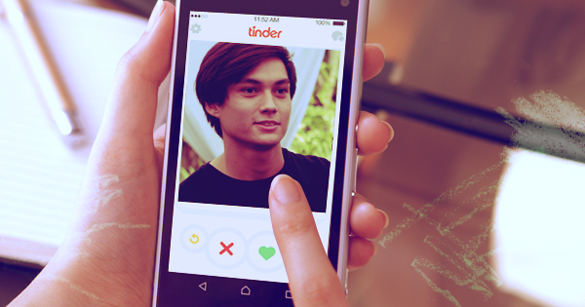 I thought it was insane to fall for someone you just met on the Internet and never even met personally but then I met you and it changed everything.
I don't care if we started off as strangers online. I don't care for if it weren't because of Tinder, I wouldn't even have met you. I just know that regardless of how we met, the feeling will always be the same. It's like we were never strangers to each other at all.
The first time that we talked, something inside my head clicked and told me you were different from any other guy I met online and it turned out to be absolutely right. You were different. In fact, you were perfect. You were like a living proof of the guy I've been dreaming all of my life. At least that's what you've shown me.
ADVERTISEMENT - CONTINUE READING BELOW
We talked for days. Weeks. And I found myself starting to fall for you in an instant. One night, you told me you loved me because you just felt like you had to say it. I was scared that time. I was scared that nothing stopped me from saying those words back to you. So, I did and it felt so right. You opened a part of me that no one has ever seen yet.
ADVERTISEMENT - CONTINUE READING BELOW
We were fine then. We talked for hours over the phone during midnights. We texted each other and talked about how our days went. It was so magical. A long distance relationship I never thought I'd have.
But one day, you just left. Just right after I started mapping out things to do in the future with you. It crushed me—big time. I really thought that you were the one. But then I remembered that we didn't even define our relationship. I was so lost in our so-called relationship that I forgot to ask you if you even thought of asking me out.
ADVERTISEMENT - CONTINUE READING BELOW
I didn't try to reach you then because I didn't want to seem too eager so I just let you walk away.
Days passed and I missed you so badly. There was never a time that I didn't check if you were online or if you posted something on your Wall or Instagram feed. I was so desperate hoping that you'd reach me soon. But you didn't, so I took the risk.
I reached you and we had our closure and it was clear that you just want me as your friend. You said you were sorry and it was not your intention to hurt me.
How bad it can be, huh? That the only person that you want, the only person that can make you feel so special is unfortunately not interested in you. Sucks, right? I hope you know how it feels like because that's what you made me feel. And yes, it hurts like hell.
ADVERTISEMENT - CONTINUE READING BELOW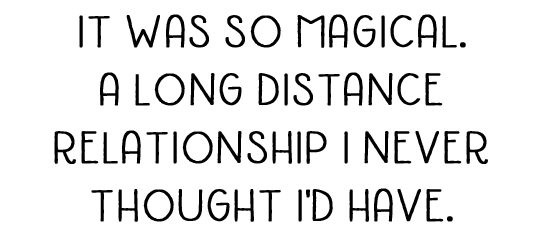 READ: 5 Things You Can Do Online With Your Long Distance Bae
But now, I realized that maybe you're just too perfect for a simple girl like me and maybe we're better off as friends. It might hurt for a while, but I know I'll be letting go of the pain soon. Thank you for all those sweet memories and just like what we'd always say to each other before, "no regrets." It's true, I never regretted swiping right for you.
ADVERTISEMENT - CONTINUE READING BELOW
Written by Alyanna C. Alvarez. Got your own story to tell? Drop us an email at candymagazine @gmail.com! We'd love to hear what you have to say. If you're lucky, you just might get published in this space, too! Please indicate if you want to remain anonymous. We're also looking for artwork and illustrations to use with the stories, so please send some in if you want to be featured!