Features
From Our Readers: To the Guy I'm Secretly Waiting For
I never really thought I would love this much.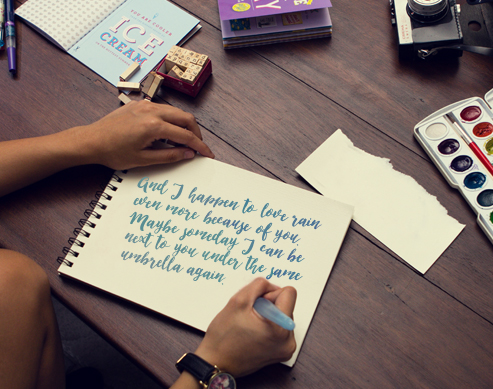 ART Trixie Ison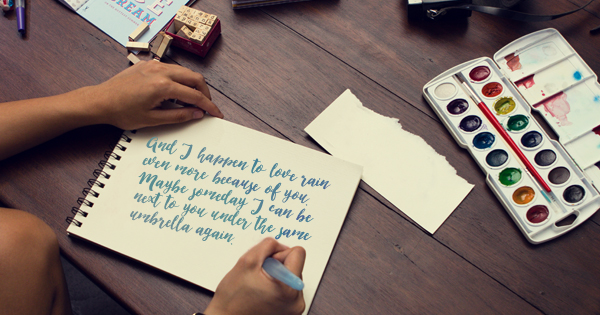 I never really thought I would love this much. I never thought I would fall for someone so out of reach. But I thought I could easily forget about you, I was wrong.
I was a sophomore when I had a crush on you. Yes it may sound so shallow, but I had a crush on you simply because you were the opposite of me—popular and good looking. I enjoyed stealing glances from you. I was happy just watching at you from a distance. But as time passed, I realized I was starting to like you. I started to like how bad you were at basketball but so good at volleyball. I'm started to like how you laugh when the teacher scolds you. I'm starting to like how you manage to look like you're so full of yourself when you're really not. I'm starting to like everything about you but before I could stop myself, I'm already falling. My heart was already woken up to life by you and you didn't have an idea about it; you still don't know by now.
ADVERTISEMENT - CONTINUE READING BELOW
Four years had passed and now I'm already in college but it's still you. It's still about you. I've met so many guys but they don't compare to you. Then I heard that the girl you dated back in HS broke up with you. I was not happy. I was mad at her for breaking your heart and I hated you for loving her. I hated how you gave your heart to someone who would just break it. But then I remembered how I gave my heart to you. I gave it when you're even not asking for it. We are just the same. We both love someone who broke us apart. The difference? You had a chance with her while I never got a chance with you.
CONTINUE READING BELOW
Recommended Videos
READ: My Heartbreaking Journey

ADVERTISEMENT - CONTINUE READING BELOW
It's stupid but I'm praying for a chance to prove myself to you. You don't know how I wish to take your pain away. My love is reason enough for us to happen. I can't tell you I'm not going to hurt you but I can assure you that I'm not going to leave you. I'm longing for the day that every tears and pain will pay off. It's been 4 years and I still tell myself that I'm over you that I'm not waiting for you. Guess I'm just fooling everyone including myself because no matter how I want to be happy, it's always you who can make that possible.
Lastly, I want to thank you. You're the reason why people like the poems I wrote. You are what my poems are all about. You are the reason why I'm so in love with memories—even the painful ones. And I happen to love rain even more because of you. Maybe someday I can be next to you under the same umbrella again.
ADVERTISEMENT - CONTINUE READING BELOW
Sent in anonymously. Got your own story to tell? Drop us an email at candymagazine @gmail.com! We'd love to hear what you have to say. If you're lucky, you just might get published in this space, too! Please indicate if you want to remain anonymous.
Including the labor fee, landscape, and all the furniture inside.
"I think I just want to show people na hindi ko na pinapalampas yung mga bagay na ganito," Julia shares.
Celebs have decided to use their platforms to open up about their own mental health.
This 16-year-old's net worth will leave you speechless.
Slough off dirt and even out your tone in two to three easy steps.
Aside from the overall rankings, THE also provides rankings by subject.
The solo artist posted the announcement on Twitter.
Here are eight things to know about the former PBB Teen housemate.
Find one that can suit your *existing* room aesthetic.
From The Candy Bulletin Community