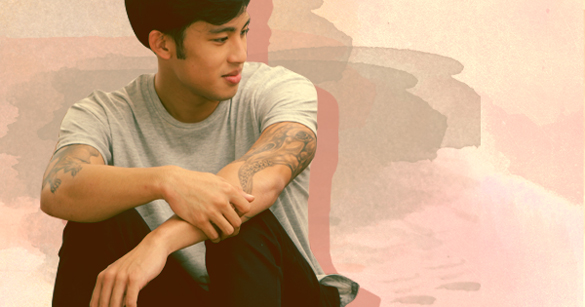 For the longest time, I've never been 100% sure of anything, but then I met you. You changed everything. I thought you were finally the cure for my loneliness at midnight and lack of motivation. The older I got, the more I needed someone to be the reason behind every path I took towards self-improvement. I thought you were finally it. At that time, I felt as though life was finally kind but what I didn't realize was that in my desperation, I was blindly clinging onto the false hope you fed me.
You talked to me first, but for the sake of a different girl, a close friend of mine. You asked for my help to win her over and I was more than willing to lend a hand. Talking to you suddenly became a daily routine of mine and our conversations drifted off of my friend and we started talking about each other's lives. We'd talk all night. I told you stories. Stories that had to be earned. Little by little, I was starting to see the light through the darkness of the night. With every word that you spoke to me, I started to have hope. And with hope, came love. You began to fall for me. Head first into the unknown. You were free falling while I clung onto my comfort zone. But the farther you fell, the less I could resist from jumping down with open arms to catch up with you. I don't know how or when but suddenly I was falling. Falling faster and faster with arms stretched out trying to grab you.
ADVERTISEMENT - CONTINUE READING BELOW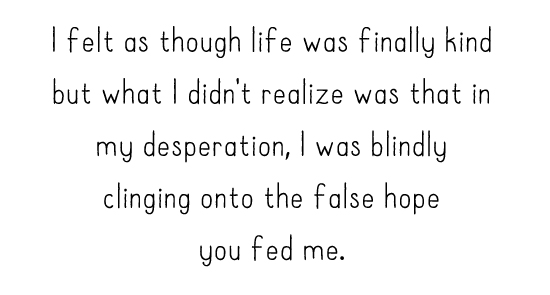 My fingers ached from grasping onto air, desperate for something solid. Desperate for you. I was falling harder and faster and soon I fell flat on my back. With eyes towards the sky, I saw you. Suddenly it all made sense. Why you didn't hesitate. Why you dove head first. Why you were ready. You had a parachute on.
Sent in anonymously. Got your own story to tell? Drop us an email at candymagazine @gmail.com! We'd love to hear what you have to say. If you're lucky, you just might get published in this space, too! Please indicate if you want to remain anonymous.
ADVERTISEMENT - CONTINUE READING BELOW