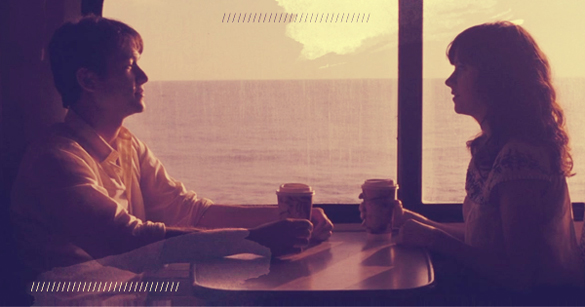 I sat behind you in class. I didn't notice you, but you noticed me. One day you approached me and I'm so thankful that you did. I don't know what it would be like if you did not invite yourself into my life. You asked me for my number and that was when we found out we had a common friend and that a friend wasn't the only thing we had in common. We hit it off. At first, I thought, "Hey he's a fun person to be with, maybe we could be friends," but then you asked me out and I said yes. I remember that day exactly; I was too busy making a fool out of myself to notice that I was actually starting to like you. We started going out every time we had a chance. We had so much fun back then. I surprised myself by falling for you.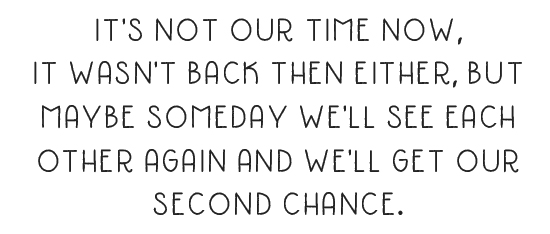 ADVERTISEMENT - CONTINUE READING BELOW
Unfortunately, timing is everything. People say that if it's the right person, timing won't matter, but I don't believe that for a second. I felt it. I felt that you were the right person and you still are. We just met at the wrong time. We tried to make it work at first, but I guess you got tired because you stopped trying. It hurt at first, just watching our relationship as it faded away, but I don't blame you for it.
Just because you stopped trying doesn't mean that you've given up on us. I can't help but hope that we'll get another chance. I know you feel the same way. I just know that our paths will cross again. There is much more in store in the chapter we didn't get to finish. We never saw it through and the next time we get an opportunity, I'll grab it and hopefully, you will too. It's not our time now, it wasn't back then either, but maybe someday we'll see each other again and we'll get our second chance.
Sent in anonymously. Got your own story to tell? Drop us an email at candymagazine @gmail.com! We'd love to hear what you have to say. If you're lucky, you just might get published in this space, too! Please indicate if you want to remain anonymous.